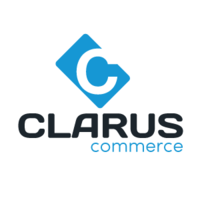 "Customer loyalty is becoming harder for retailers to obtain. And given the current climate, consumers are eager to feel instantly gratified and valued by the brands they support."
ROCKY HILL, Conn. (PRWEB) June 08, 2020
In 2020, loyalty is critical, and consumers want more than just traditional loyalty programs to keep them coming back. Released today by Clarus Commerce, "The Rise of Premium Loyalty: What Do Your Customers Expect in 2020?" found 88% of consumers are likely to choose a retailer whose premium loyalty program they belong to over a competitor that is offering a lower price. This is due to premium loyalty programs growing in popularity among shoppers, with 66% of consumers currently enrolled in one (as compared to 58% in 2019 research), now relying on the instant benefits and experiences that premium loyalty programs have brought to their everyday lives.
Premium loyalty programs are becoming best practice for retailers because they provide customers with instant, 24/7 access to top-tier benefits. Instead of earning discounts or coupons after they've completed a transaction, a retailer's most dedicated customers can pay an annual or monthly membership fee to get what they want, when they want it. This allows the retailer to establish greater loyalty and trust with their customers, creating brand evangelists in the process.
To better understand how premium loyalty is driving increased brand engagement over traditional points systems, Clarus Commerce surveyed 2,500 U.S. consumers about what they expect from a premium loyalty program. The report dives into how retailers can adapt accordingly to keep long-term customers close as nearly two-thirds (64%) of customers say their loyalty is more difficult for retailers to maintain than ever before. Interestingly, the study found that those who belong to premium loyalty programs are frequent purchasers, as 94% of premium loyalty members shop at that program's retailer at least once a month.
Additional key findings from the report include:
— Premium is catching steam: While more than half of shoppers belong to a premium program now, 69% of these shoppers plan to join additional premium programs in 2020, meaning that shoppers are willing to devote their top loyalty to more than one brand. Even more critical, 70% of those not in a premium program would join if their favorite retailer offered one and the benefits were valuable — a huge opportunity for additional revenue for retailers currently without one.
— Traditional points programs are natural stepping stones to premium programs: While they offer different benefits, the two can coexist and help consumers test the waters before jumping into a committed, premium offering. In fact, 67% of consumers are likely to join a premium loyalty program if they already belong to that retailer's free loyalty program — and currently, over half (52%) of survey respondents who don't belong to a premium program already belong to a free program. That's a significant group of already loyal customers from which to recruit for premium programs in the future.
— Consumers want convenience when it comes to groceries and gas: 60% of shoppers are willing to pay for a premium loyalty program for their groceries, overtaking clothes and apparel by a 6% margin. Four out of 10 customers still want to spend money on a loyalty program for gas, another competitive area for grocers to offer savings that Amazon currently can't provide.
— Millennials value premium loyalty perks for their holiday shopping needs: 89% of millennials are more likely to holiday shop at a retailer where they are a loyalty member, meaning younger consumers understand the value their premium loyalty programs offer. And for millennials who begin holiday shopping before October: 73% have joined a loyalty program solely to use the benefits and rewards during the holiday shopping season. This gives retailers the opportunity to prove the value of the premium program year round.
"Customer loyalty is becoming harder for retailers to obtain. And given the current climate, consumers are eager to feel instantly gratified and valued by the brands they support," said Tom Caporaso, CEO of Clarus Commerce. "Brands like CVS and Walmart have proven their commitment to customers lately by tailoring their premium program offerings to immediate consumer needs. Through CarePass and Walmart+, they have offered free delivery, instant rewards and flexible options for shoppers looking to stock up on supplies. This is what premium loyalty programs are all about — providing consumers with extra benefits and support."
To download the full report and learn more about the value of premium loyalty programs, visit here.
About Clarus Commerce:
Clarus Commerce is the only company solely focused on building, managing and optimizing customizable premium loyalty programs for retailers. The company provides the full suite of services needed for a successful loyalty program, which includes the technology platform, client services, strategy, creative, marketing, analytics, IT and operations. Clarus Commerce was founded in 2001 and is headquartered in Rocky Hill, Connecticut. For more information, please visit http://www.claruscommerce.com.