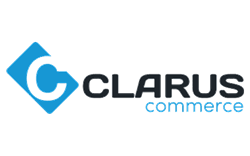 "Consumers want instant benefits, amazing experiences and a lot of value and they are willing to pay a membership fee to access it. It's time to go above and beyond the competition with both transactional and experiential rewards." — Tom Caporaso, CEO, Clarus Commerce
ROCKY HILL, Conn. (PRWEB) January 19, 2021
The pandemic shifted more than just the retail landscape; it changed everything we knew about consumer loyalty. Now, with retailers fighting for shopper attention and spending, they will need to offer a truly unique loyalty program to provide more value this year. Released today by Clarus Commerce, "2021 Loyalty Industry Data Study: Insights, Challenges & Plans from Today's Retailers" surveyed 300 marketing and loyalty professionals across the U.S. and found 95% of retailers with traditional loyalty programs have discussed launching a premium loyalty program in 2021. Additionally, 90% say enhancing or expanding their loyalty program is a priority for 2021.
However, according to the report, implementing an effective loyalty program has been more difficult than expected. In fact, 57% of respondents cite lack of budget, internal resources or IT support as the main reasons for not launching loyalty programs. Despite these challenges, both consumers and retailers recognize the value of premium loyalty programs present. According to a 2020 consumer data study from Clarus Commerce, 94% of premium loyalty members say they shop at that program's retailer at least once a month, and 46% of retailers say premium loyalty program members shop with them at least every few days.
From the retailer perspective, premium loyalty programs are more profitable. According to the report's findings, 82% of retailers with a premium loyalty program rate the profitability of their program at an 8 or above (out of 10). But even more significant, more than half (56%) of premium loyalty retailers consider loyalty members to be at least 4x as valuable as regular customers.
To help brands navigate the 2021 retail landscape, the report reveals retailers' current and future loyalty strategies, barriers to loyalty program innovation, 2021 expectations, and advice for building more successful loyalty programs in the future.
Additional key findings from the report include:

The power of premium loyalty is real: Major retailers have influenced the movement toward premium loyalty. In fact, 90% of retailers say the launch of Walmart+ influenced their decision to consider a premium loyalty program by the end of 2021.
Retailers are waiting too long to provide benefits: As Clarus Commerce's 2020 consumer data study found, receiving premium loyalty program benefits even within the first week may not be quick enough, as 40% of consumers expect benefits immediately from premium loyalty programs. In fact, the majority of retailers (86%) who offer benefits within the first week say their loyalty program members shop at least once a week — that number drops to 63% for those who offer benefits within the first month.
Retailers that offer benefits sooner experience faster ROI: More than half of respondents (56%) who offer benefits within the first week see ROI within the first six months. Adversely, for those who offer benefits within the first month, only 21% see ROI within the first six months.
Retailers that work with vendors get more value from their loyalty programs: 27% of retailers who work with a vendor say they have updated their programs within the last month, compared to only 8% for those who manage their loyalty programs in-house. Further, 52% of retailers who use a vendor say loyalty members shop with them at least once every few days and 51% say they experienced ROI within the first six months; for those that manage their programs in-house, that number drops to 41%.
"Our data shows that more than half of retailers only offer a traditional loyalty program, but based on consumer feedback, it's going to take more than that to stand out this year," said Tom Caporaso, CEO of Clarus Commerce. "Every retailer has something that makes them unique, whether it's their products, services or brand experiences. Premium loyalty is about taking those unique offerings and building a program that is personalized to each unique individual. Consumers want instant benefits, amazing experiences and a lot of value and they are willing to pay a membership fee to access it. It's time to go above and beyond the competition with both transactional and experiential rewards."
To download the full report and learn more about the value of premium loyalty programs, visit here.
About Clarus Commerce
Clarus Commerce—where customer loyalty meets subscription revenue—is the only company solely focused on building, managing and optimizing customizable premium loyalty programs for retailers. The company provides the full suite of services needed for a successful loyalty program, which includes the technology platform, client services, strategy, creative, marketing, analytics, IT and operations. Clarus Commerce was founded in 2001 and is headquartered in Rocky Hill, Connecticut. For more information, please visit http://www.claruscommerce.com.