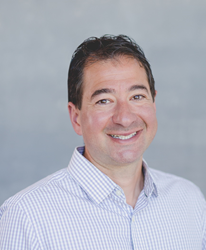 After turning to Denterica for SEO, our new patients increased fourfold
DENVER (PRWEB) June 10, 2021
Dental marketing agency Denterica is now helping more dental offices grow their business exclusively with industry-specific search engine optimization. The agency works with dental offices across the United States to multiply new patient volume based on improved Google rankings.
"We know the dental industry inside and out and genuinely enjoy helping dental offices build business in an incredibly cost-effective manner," said Denterica founder Seth Mendelsohn, who spent the previous two decades working in healthcare before transitioning to SEO work. "This is something I have a true passion for and there's nothing better than seeing your clients find new clients, revenue streams and business growth."
Mendelsohn has found that advertising for dental practices has a poor return on investment, in contrast with SEO, which is both affordable and effective in targeting patients actively seeking dental services. Denterica works solely with U.S. dental practices interesting in optimizing their websites and growing their patient base with SEO, content marketing and custom website design.
"After turning to Denterica for SEO, our new patients increased fourfold," said Dr. Adrienne Hedrick of Longmont Dental Loft. "Their expertise has made an incredible difference for our practice."
Dental offices can schedule a free consultation with Denterica at denterica.com to learn more about search engine optimization for the dental industry.
About Denterica
Founded to help more dental practices across the United States build business and increase the size of their patient base, Denterica is a dental marketing agency that employs search engine optimization or SEO to help practices optimize their websites and improve Google rankings. Denterica focuses exclusively on the dental industry and SEO for effective results. For more information or to schedule a consultation, please visit denterica.com.