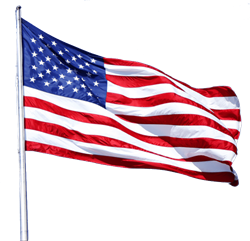 "There are so many important races on each ballot, and voters deserve a quick and easy way to find all the information they need to help them pick the candidates that best reflect their priorities and values"
LEWES, Del. (PRWEB) September 17, 2020
A new digital platform to help voters better connect with candidates running in their area launched to the American public today at VoterFeed.com.
VoterFeed is a web and mobile solution where voters can easily find all the federal and state election races in their districts with just one click.
With VoterFeed, Americans can also quickly see all the race information for candidates on the ballot, review their campaign platform, and easily navigate through live feeds of all their social media.
VoterFeed already includes comprehensive information for over 11,000 candidates from 116 parties currently running in almost 7,000 races this November.
Uniquely, candidates can also add special content from the campaign trail to their VoterFeed channel, as well as list their top five priorities and plans, to further help voters quickly compare candidates.
"People are busy and sometimes don't have a lot of time to research the candidates in their area. I feel it should take minutes, not marathons to make informed decisions about who to vote for," says CEO and founder Marc Appleby.
"There are so many important races on each ballot, and voters deserve a quick and easy way to find all the information they need to help them pick the candidates that best reflect their priorities and values."
Based on the old-fashioned soapbox, VoterFeed offers a fair and neutral platform so that all candidates can engage with voters without the filters of traditional news and media.
For candidates, VoterFeed is an opportunity to directly get out their message, target new supporters like swing voters and independents, and secure more donations.
This is particularly important for candidates during the COVID-19 era, where personal contact is limited in favour of virtual campaigning, and voters need better online tools to learn about candidates.
Pew Research found that 43 per cent of American adults get their political news primarily from web and social media, but that 55 per cent of U.S. social media users also say they are 'worn out' by political posts.
Appleby says "Voting is the bedrock of democracy. And it has never been more important than now for voters to be able to cut through the chaos, compare candidates fast, and vote smart."
Visit VoterFeed.com to compare your candidates now.