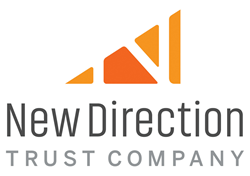 We obtained this trust charter not to alter how we do business, but to build upon our strong foundation and enhance our custodial abilities for the near and long-term benefit of our clients
LOUISVILLE, Colo. (PRWEB) September 20, 2018
New Direction Trust Company is a Kansas-regulated trust company based in Overland Park, Kansas with administrative offices in Louisville, Colorado. Effective October 18, 2018, New Direction Trust Company will replace New Direction IRA, Inc. (NDIRA) and Mainstar Trust as Custodian of all accounts currently under administration by NDIRA.
New Direction Trust Company has broadened their footprint in the retirement investment industry by offering expanded services to individual clients and institutional investment providers. Among other initiatives, they have begun offering custodial services for taxable, non-retirement investment accounts and accepting in-kind incoming transfers of publicly traded securities like stocks and mutual funds.
Since 2003, NDIRA has serviced self-directed IRAs, 401(k)s, health savings accounts (HSAs), and other such tax-advantaged vehicles and enabled investors to hold alternative assets like real estate, precious metals, private loans, and private equity. These primary services continue under New Direction Trust Company now and as they explore the additional growth opportunities afforded by becoming a trust company.
"Over the last 15 years, Bill Humphrey and I have proudly cultivated an education and customer service-based culture to provide the best self-directed retirement platform in the industry," said Catherine Wynne, President and co-founder/owner of NDIRA. Ms. Wynne and Mr. Humphrey, NDIRA's CEO and other co-founder/owner, each retain their management roles for New Direction Trust Company.
"Our standards of excellence, along with the dedicated staff that upholds them, remain firmly in place as we take this exciting step forward. Our existing clients have the freedom to manage their accounts with little to no action required on their part in relation to this transition," Ms. Wynne continued. "We obtained this trust charter not to alter how we do business, but to build upon our strong foundation and enhance our custodial abilities for the near and long-term benefit of our clients."
Visit the New Direction Trust Company website, http://ndtco.com/, for more information.