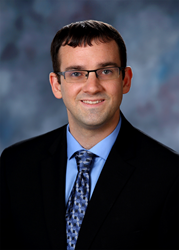 "The recent market volatility has meant a clear opportunity for skilled traders like Tom to uphold high standards in managing the diverse needs of customer portfolios..." Nick Giacoumakis, Founder
N. ANDOVER, Mass. (PRWEB) November 01, 2018
New England Investment & Retirement Group, Inc. ("NEIRG"), a financial planning and wealth management firm, would like to welcome Tom Kennedy to the team. Mr. Kennedy is an experienced trader of financial investments, with a track record of researching, strategizing for and executing high quality reallocations for client portfolios. He monitors and analyzes the markets frequently to support productive asset management and the needs of NEIRG customers.
In addition to his extensive industry knowledge, Tom is a graduate of the University of Massachusetts Lowell. He has a BS in Business Administration as well as an MBA. As an investment professional, Tom also holds the Chartered Financial Analyst® designation.
"I enjoy being able to directly contribute to client success," said Tom regarding his work at NEIRG. "I enjoy the intellectual challenge of competing with the best and brightest in the investment world. You learn something new every day." When asked to comment on his hire at the firm, Tom replied, "I am very excited to work with both Nick and Brian, who have a wealth of experience in the industry—have a lot of insight into markets—and learn personally from them."
"We welcome Tom Kennedy to the team of NEIRG employees providing exceptional financial industry service," relayed Nick Giacoumakis, President and Founder. "The recent market volatility has meant a clear opportunity for skilled traders like Tom to uphold high standards in managing the diverse needs of customer portfolios. As our firm continues to grow, we seek to pursue the kind of prudence and diligence that makes a real difference to our clients."
Founded by Nick Giacoumakis in 1995, the continued mission of the firm is "To help our clients pursue financial independence by providing unbiased, objective guidance. We bring value through communication, education and exceptional service."
NEIRG is a financial services firm with locations in the North Shore of Massachusetts and Naples, Florida. For more than 20 years, NEIRG has helped individuals, families and businesses manage their financial assets and resources in order to achieve financial independence and security. With expertise in customized portfolio management, financial and estate planning, retirement benefits consulting, risk management solutions as well as tax planning, NEIRG provides a comprehensive and integrated approach to managing and building wealth. NEIRG's team of Certified Financial Planners™ and Chartered Financial Analysts® is committed to providing sound and unbiased advice to help clients optimize their complete financial picture with a coordinated estate, investment and tax strategy.