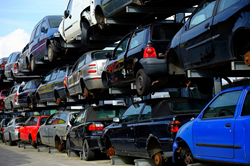 STATEN ISLAND, N.Y. (PRWEB) March 11, 2020
For those looking to sell their used cars, late 2019 into early 2020 provides a unique situation. Trends forecast that there is a high demand for used cars, but prices will decrease. "Sales of used cars are expected to continue rising through 2020 […] At the same time, used car prices are expected to decline through 2020, which means it's a good time to be a used-car buyer but not great if you're a seller," says Keith Griffin, automotive journalist and member of the New England Motor Press Association.
In a 2018 study, The RVI group, which tracks vehicle sales across the U.S., explained, "The increasing supply of used vehicles and steady growth of incentive activity will continue to put downward pressure on used-car prices. ... Real used-vehicle prices are expected to decline... by 2020." As we approach the new decade, we can expect their predictions to unfold.
If looking to buy a used car from a private seller, now is the time to jump. Early in the new year, prices tend to be lower for used cars, as winter is not a popular time to buy a vehicle. If looking to buy a smaller, less winter-ready vehicle, early in the new year is the best time to get a good deal. Generally, sellers increase their prices around tax season as buyers come into a new influx of money and there is a higher demand.
Used vehicles are becoming more enticing to car buyers as substitutes for new cars. Cars 3 years and younger are especially popular as they have the new safety features drivers want while being less costly than a new car. Vehicles coming off-lease are especially popular for those buying from used-car dealers, as they are gently used but still have a high value. Plus, buyers are more likely to have done prior research into the make and model of the car they want--making it more difficult for sellers to sway them. Buyers know what car they want and are shopping around on the internet to get the best deal.
"As prices of new vehicles creep up and incentives continue to shrink, it's expected that consumers will increasingly research and consider used vehicle choices," says Colin Thomas, senior analyst at Jumpstart Automotive Media.
Part of the shift towards used vehicles is because of the difference in monthly payments for a used car versus a new one. Used cars payments are, on average, $150 less per month than a new car, explains National Automobile Dealers Association senior economist Patrick Manzi in his second quarter 2019 auto sales analysis. This gap in monthly payments has continued to increase over the years, and there is no reason to expect this to change in the new decade.
If looking to sell your car in the coming months, you can expect a good amount of interest, but perhaps lower offers than what you were expecting. As the number of used cars being sold by private and commercial buyers goes up, it becomes easier for buyers to negotiate for a better deal. Junk car sellers may find the same conditions. Learn how to sell your junk car on our FAQ page.
If selling an SUV or winter-ready car, you can likely ask for more during the first months of the year as buyers are looking for something they can safely drive in bad weather. Sellers of sedans or 2-wheel vehicles may have to be willing to take a price cut in order to get rid of their car. If you're willing to keep driving the car, though, you may have better luck selling in early spring as buyers see an influx of cash from tax returns. If you live in a warmer state, such as California, trucks and SUVs are likely to get the most value given they have the most amount of metal, but eco-friendly cars may have more valuable parts.
As we come to the end of 2019 and enter the new decade, the used car market is a booming industry. Sales of new vehicles have slowed as gently-used cars with up-to-date safety features come on the market and buyers are strongly considering purchasing used vehicles instead. Both private and commercial used-car sellers are seeing higher sales, and buyers are looking for gently-used vehicles at higher rates than in past years. Whether you're looking to buy a new family car or sell your used pickup truck, now is the time to enter the market. Junk Car Traders buys junk cars in locations all across the US.