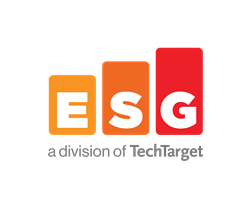 Nearly 7 out of 10 technology decision-makers (69%) report that their organization will increase spending on cybersecurity technologies in 2022.
NEWTON, Mass. (PRWEB) November 30, 2021
Enterprise Strategy Group (ESG), a leading IT analyst, research, and strategy firm, and a division of TechTarget, Inc., today released its 14th annual technology spending intentions survey. Based on a survey of 706 senior IT leaders across North America, Western Europe, and Asia Pacific, the 2022 Technology Spending Intentions Survey analyzes private- and public-sector technology spending expectations for the coming year, the key business and technology priorities driving those spending plans, and year-over-year trends with respect to technology adoption and changing customer preferences.
This year's study finds that technology spending is expected to remain robust over the coming year, with 62% of organizations planning to increase spending relative to 2021 levels. In particular, businesses will prioritize investments in cybersecurity, cloud, and artificial intelligence – all technologies that support contemporary and critical business objectives such as increased automation, differentiation of digital products and the secure support for hybrid workforces as work-from-anywhere policies transition from temporary fixes to long-term strategies.
Cybersecurity:
Nearly 7 out of 10 technology decision-makers (69%) report that their organization will increase spending on cybersecurity technologies in 2022, making it the technology area most often cited for increased spending. Ongoing ransomware attacks are a significant contributing factor to increased security spending, with 63% of respondent organizations having been targeted by these attacks within the last 12 months, and 68% identifying ransomware readiness as one of their top five business priorities for their executive team. Given the unabated increase in and management concern over ransomware attacks and other security threats, it's no surprise that improving cybersecurity was also by far the most common criterion for justifying IT investments in 2022.
Senior Principal Analyst & ESG Fellow Jon Oltsik remarks, "The research shows that cyber-threats like ransomware have become a top priority for business executives and boards of directors. In many cases, status quo solutions won't do, so organizations need to think in terms of transformative security solutions that add intelligence and automation for improving security efficacy and efficiency. That means plenty of funding in 2022 for security technologies and services that can help to offset this personnel shortage while making the existing staff more productive."
Cloud Computing:
Behind cybersecurity, almost two-thirds (65%) of organizations expect to increase spending on public cloud infrastructure in 2022 as businesses look to build agile and resilient IT infrastructures to better cope with rapidly changing business conditions. Additionally, nearly every (95%) respondent organization uses public cloud services today, with almost half (44%) saying their organization takes a cloud-first approach to new application deployments. But notably, organizations reporting a cloud-first approach has stayed flat since last year, indicating that many organizations are potentially shifting to a hybrid approach that combines both public cloud and private customer-managed infrastructure elements.
Amidst the adoption of public cloud platforms and the ongoing use of customer-managed infrastructure, organizations are increasingly developing and delivering cloud-native applications across these disparate environments. Indeed, 60% of respondents said their organization develops and deploys production cloud-native applications now, and another 27% said they plan to start doing so in the next 12 months.
ESG Senior Analyst Scott Sinclair comments, "While public cloud usage and investments will continue to increase, I expect to see many IT organizations looking to balance the on-premises side of their hybrid cloud equation by making their data centers more cloud-like. That means improved management, automation, and intelligence need to be in place across the ecosystem to drive efficiency and support across these multifaceted environments."
Artificial Intelligence:
Artificial intelligence and machine learning (AI/ML) technologies are the third-highest area slated for increased business spending in 2022. Sixty-two percent of respondents plan to invest more in AI/ML in the coming year as businesses look to extract maximum value from their data assets, address operational inefficiencies and find areas of competitive differentiation. Planned investments include a heightened focus on AIOps, which entails using artificial intelligence to help streamline and automate IT operations tasks. Specifically, nearly one-third (32%) of organizations expect AIOps to be one of their five most significant data center modernization investments over the next 12-18 months.
ESG Senior Analyst Mike Leone notes, "The artificial intelligence market continues to grow, and businesses are rapidly expanding the ways they leverage the technology in order to increase operational efficiencies, provide differentiable customer value and gain even the slightest levels of competitive advantage. As technology vendors continue to offer products and services that simplify all aspects of the AI lifecycle from development to deployment, we expect to see healthy and continued investments in AI/ML technologies in. 2022 and beyond."
For more information on this new research, please visit ESG's website.
About ESG
Enterprise Strategy Group (ESG) is an integrated technology analysis, research, and strategy firm providing market intelligence, actionable insight, and go-to-market content services to the global technology community. It is increasingly recognized as one of the world's leading analyst firms in helping technology vendors make strategic decisions across their go-to-market programs through factual, peer-based research. ESG is a division of TechTarget, Inc. (Nasdaq: TTGT), the global leader in purchase intent-driven marketing and sales services focused on delivering business impact for enterprise technology companies.