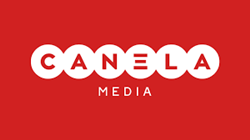 We are thrilled to bring our audience five more episodes of Mi Vida featuring some of the biggest names in Latino entertainment telling their own stories
NEW YORK (PRWEB) January 18, 2023
Canela Media, a leading, minority-owned technology driven company committed to redefining digital media experiences for the Latino community, announced today its docu-series Mi Vida, will air new episodes starting today with an interview with actor and model William Levy. Other upcoming celebrity interviews in 2023 will include: Ludwika Paleta​, Guy Ecker, Gaby Espino ​and Danny Trejo.
Mi Vida features celebrities' firsthand accounts of their lives. The five new episodes being released will be self-contained interviews profiling Latino celebrities who have become household names and known across multiple generations. The interviewees will share pivotal moments from their lives through never-before-seen photos, home videos and archival footage.
William Levy is known for his work in TV and film, and is also well known for his early modeling work. He has starred in films such as Acorralada, Cuidado con el Ángel, El Fantasma de mi Novia and Cinderelo, as well as English language films Girls Trip, The Single Moms Club, Addicted, The Veil, and Resident Evil: The Final Chapter. In television, he starred in series' such as: Sortilegio, Triunfo del amor, La Tempestad and played alongside Queen Latifah on the musical drama Star. In 2011, he was named Sexiest Man of the Year by People en Español. He also appeared on VHI's Single Ladies and was a participant in the 14th season of Dancing with the Stars.
The first five episodes of Mi Vida are available on Canela.TV and feature Kate del Castillo, Manolo Cardona, Jencarlos Canela, - Julián Gil and Roselyn Sánchez.
"We are thrilled to bring our audience five more episodes of Mi Vida featuring some of the biggest names in Latino entertainment telling their own stories," said Jerry Leo, Chief Content Officer of Canela Media. "These five new episodes of Mi Vida continue to give our audience exclusive access to the celebrities they love, always free on Canela.TV."
Mi Vida is produced by Canela Media in partnership with JK Media Group. "We are so incredibly proud to have worked with these beloved Latino stars and Canela Media to create this unique and intimate series providing the celebrities a platform to give audiences a firsthand account of their lives," said Sebastián Jiménez, President of JK Media Group.
Canela.TV is the popular video platform from Canela Media, an industry-leading female and Latina-owned digital media company. Canela.TV is available in the U.S., Mexico and Colombia, and has 40 million unique users. For additional information on Canela.TV please visit: https://www.canela.tv/
About Canela Media
Canela Media is a leading, minority-owned technology driven company offering brands a complete ecosystem to connect with multicultural audiences starting with its free streaming platform service, Canela.TV, which enriches the new generation of U.S. Latinos with free access to unique, culturally relevant content. In addition to TV content, Canela Music features a unique blend of Latin music programming, featuring various genres from Latin Pop, Regional Mexican, Classics, Romantic, and more.
Canela Media reaches more than 50 million unique Hispanics across its 180+ premium Spanish-language sites. Combined with the company's proprietary data, Canela Media possesses in-depth knowledge and understanding of how to establish meaningful and culturally relevant connections with the new mainstream – Hispanics across the U.S. and Latin America.
Headquartered in New York, Canela Media is ranked as the fourth largest Hispanic ad-focused company and the only female and minority-owned certified digital company. For more information, please visit http://www.CanelaMedia.com.
About JK Media Group
JK Media Group was founded 15 years ago with studios in Los Angeles and offices in Mexico, Miami, and Colombia. Winner of multiple awards, including an International Emmy, that has developed and produced hundreds of hours of original content for Latin America and the U.S. The company focuses on developing premium content with an emphasis on unscripted docuseries and formats. Known for eight seasons of Larrymania (Universo/Telemundo), La Reina del Sur 2 (Netflix/Telemundo), and Now and Then (AppleTV+).