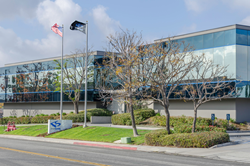 We have every confidence that our new fulfillment center will allow us to cut production time by 50%, improving our efficiency and increasing our production line output. We further anticipate our new facility helping us to cut delivery time by two days, getting our quality products to customers in r
RANCHO SANTA MARGARITA, Calif. (PRWEB) January 28, 2021
FenceScreen, Inc., is eager to announce the opening of a new fulfillment center. Fueled by growing market share and record growth in recent years, the new 60,000 sq. ft. fulfillment center positions FenceScreen strategically to improve production and delivery for their customers.
David Alexander of FenceScreen says, "We have every confidence that our new fulfillment center will allow us to cut production time by 50%, improving our efficiency and increasing our production line output. We further anticipate our new facility helping us to cut delivery time by two days, getting our quality products to customers in record time. The increase demand in recent years is a result of unprecedented growth in our regional market base, and we are certain our productivity will only continue to improve."
FenceScreen, the industry leader of extremely durable customizable professional safety screens and fence banners, netting, and premium artificial foliage, is known for its dedication to quality in every product and a commitment to service for customers. FenceScreen products are designed to last 10 years or longer and enhance on-site branding with a solution that adds privacy and security. FenceScreen, Inc., offers exclusive pricing to partners for the full branded product line, with bulk order options for large-scale projects, ongoing or multi-location needs, as well as accessories to completely outfit site necessities.
For more information, contact FenceScreen at 1 (888) 313-6313 or visit the FenceScreen website.
About FenceScreen Inc.: FenceScreen, Inc. is the nation's leading provider of fence screens, nets and wraps designed to improve the appearance and functionality of standard fences. FenceScreen produces and markets expert-designed products, and customers benefit from unparalleled service with FenceScreen's dedication to providing the highest level of quality to customers with projects in residential, commercial, construction, special events, and sports sites.