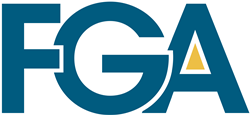 "The Senate is known as the world's greatest deliberative body," said Nick Stehle, Vice President of Communications at FGA. "West Virginians understand that protecting the filibuster keeps it that way, and prevents any one party from forcing legislation past the other—just as our founders intended."
NAPLES, Fla. (PRWEB) April 13, 2021
A recent poll conducted by the Foundation for Government Accountability (FGA) found that there is bipartisan support in West Virginia for the use of the filibuster during U.S. Senate floor debate. The filibuster is a political procedure through which a senator can block or delay legislation from moving forward to a vote.
Historically, this tool has been used by both Republicans and Democrats to encourage the U.S. Senate to act as a careful, deliberative body that can come to agreement through insightful debate. It's also an opportunity to state objections and offer improvements to the legislation. Understandably, it's more popular with the minority party than the majority party each Congress as filibusters can lead to gridlock.
West Virginians like it that way. There was a 20-point margin between those who support keeping the filibuster (52 percent) and those who would like to do away with it (32 percent). Sen. Manchin would also likely lose the support of many West Virginians as 56 percent of those polled stated they would be less likely to vote for him if he changes his mind and decides to help end the filibuster.
It's worth noting that only 38 percent support doing away with the filibuster to help President Biden pass his agenda. While ending the filibuster is an annual debate, it's commonly understood that removing the filibuster could mean the party you support has no voice in the Senate if, and inevitably when, the opposing party takes control of the chamber.
"The Senate is known as the world's greatest deliberative body," said Nick Stehle, Vice President of Communications at FGA. "West Virginians understand that protecting the filibuster keeps it that way, and prevents any one party from forcing legislation past the other—just as our founders intended."
###
The Foundation for Government Accountability (FGA) is a non–profit, multi–state think tank that specializes in health care, welfare, and work reform. To learn more, visit TheFGA.org.