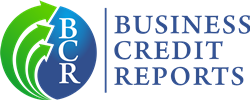 We now have the best solution for international business credit reports available anywhere.
GALLATIN, Tenn. (PRWEB) December 19, 2018
Business Credit Reports, Inc. (BCR) has made checking the credit of international companies quick, easy, and affordable. A new network of information sources has enabled BCR to offer freshly investigated reports for only $99.
These new developed reports are delivered within 1 to 3 business days with most being delivered within 48 hours. All reports ordered come with a Credit Risk Rating, ranging from Poor to Excellent, to help readers quickly review the report and decide. Customers are not charged when no information is found and are instead given a summary of efforts, making BCR's developed reports an even better value.
"We now have the best solution for international business credit reports available anywhere," said Pam Ogden, president and founder of Business Credit Reports, Inc. "Our new developed reports are of the highest quality, with the most information and fastest turnaround time that we have ever had. We're excited to bring this new solution to our customers."
These developed international reports are available through BCR's online report platform, along with a line of over 20 multi-bureau U.S. business credit reports, instant online international reports, custom credit applications, instant decisioning and other tools that make managing credit easier and more effective.
About Business Credit Reports, Inc.
Business Credit Reports is the largest independent provider of credit information on businesses in the USA, Canada and Internationally; and is uniquely licensed to offer multi-bureau reports featuring Experian, Dun & Bradstreet, Equifax, Creditsafe, and Ansonia information. Reports are delivered online with one login and one invoice via BCR's cloud-based report gateway. Offering a proprietary suite of reports blending information from multiple credit bureaus with robust analytics and relevant scores, BCR offers pay-as-you-go monthly billing with no minimums, no annual fees and no contracts required. Since 1989, over 20,000 users have relied on BCR as a trusted and innovative leader in small business credit information. To learn more about BCR, please visit businesscreditreports.com.