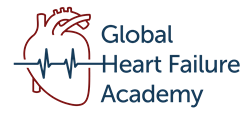 Heart failure is a journey. We owe it to our patients to be the best possible guide for their well-being.
FORT WASHINGTON, Pa. (PRWEB) September 01, 2020
Medtelligence, a leading provider of cardiovascular disease education, announces the launch of the Global Heart Failure Academy, a comprehensive online curriculum designed to improve clinical behavior in the recognition and diagnoses of hyperkalemia (HK) and iron deficiency (ID) in heart failure. While clinical guidelines address both HK and ID, there remain gaps in practice that show large differences in the rate of treatment for both HK and ID, putting patients at much greater risk.
"Heart failure is a journey," said Javed Butler, MD, MPh, MBA, and Co-chair of the Global Heart Failure Academy. "We owe it to our patients to be the best possible guide for their well-being."
Butler is joined by seven additional renowned physicians who serve on the Steering Committee and provide insights through the application of emerging science into everyday practice. Members include Co-chair Giuseppe Rosano, MD, PhD; Michael Böhm, MD; Josep Comin-Colet, MD, PhD; Gregg C. Fonarow, MD; Ileana L. Piña, MD, MPH, FAHA, FACC; Mikhail Kosiborod, MD; and Austin Stack, MD, MBBCh, MSc.
"Registry data have shown that heart failure management varies substantially and is often implemented without the full use of the clinical tools that providers have available to them," said Co-chair Guiseppe Rosano, MD, PhD. "We are demonstrating how registry data is key to improving patient management."
Medtelligence President Kathleen Wickman, BSN, said, "In a recent survey we conducted through the ReachMD Network, we found that about half of physician respondents had never used a potassium binder to treat HK. This is one of the many reasons we launched a global curriculum—to change the care and outcomes of patients with heart failure."
The target audiences for the GHFA curriculum include cardiologists, nephrologists, endocrinologists, and primary care physicians. Educational interventions include:
1. Expert Interviews
2. Panel Discussions
3. Podcast Plus (animated podcasts)
4. 3D Modeling of Mechanism of Action
5. DecisionSim Branched Learning
The Global Heart Failure Academy is developed by Medtelligence and supported by an unrestricted educational grant by Vifor Pharma.
About Medtelligence
Medtelligence is a global leader in cardiovascular, diabetes, and CKD medical education, offering digital education and live meetings across the globe. Medtelligence is a member of the Global Learning Collaborative (GLC), which also includes Omnia Education, Prova Education, and the Academy for Global Interprofessional Learning & Education (AGILE). GLC is accredited by the Accreditation Council for Continuing Medical Education (ACCME) to provide continuing medical education for physicians.