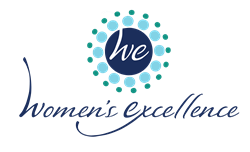 DETROIT (PRWEB) March 30, 2020
In response to recent health events with the COVID-19 outbreak, Women's Excellence in Obstetrics and Gynecology has modified and enhanced office protocols to help avoid the spread of disease to patients and the community. These protocols include new cleaning and maintenance procedures, limiting guests within the offices, staff and patient education resources, and virtual care visits.
Cleaning procedures
In addition to standard daily and weekly cleaning functions within the offices, Women's Excellence has initiated extensive daily cleaning protocols to help avoid the spread of germs. Women's Excellence has also designated a specialty cleaning and maintenance crew for deep-cleaning tasks. This means more detailed and frequent cleaning of heavy trafficked areas, entrances, customer service areas, bathrooms, waiting rooms, and employee break rooms.
Guest limitation
In conjunction with recommendations from the CDC, Women's Excellence has implemented restrictions on visitors within the offices for the next 30 days. To avoid the spread of COVID-19, visitors will not be allowed into our offices.
"We understand the importance of support from loved ones during women's health and obstetrics visits," said Dr. Jonathan Zaidan, MD, FACOG, President of Women's Excellence. "This temporary adjustment to our visitor protocol will help keep our patients and staff safe from the spread of infection.
Virtual Care Visits
As part of their dedication to healthcare, Woman's Excellence now offers Specialty Virtual Care visits for women's health which will keep patients safe and give them the care they need all at the same time.
In order to schedule a Specialty Virtual Care (telemedicine) appointment, patients will need access to a computer or mobile device with video and microphone capabilities. Although many visits can be done solely through Specialty Virtual Care, some visits will require in office visits for blood draws and imaging with options for patient convenience.
Staff Education
As this situation unfolds, Women's Excellence will continue to update staff and the community on new health and safety protocols and any updates with patient visits.
"Our goal is to come together as a team and a community, and support each other," said Zaidan. "There are many resources to keep the public informed on new details and we will make it a priority to share this information with our community. As the new coronavirus, COVID-19, continues to evolve, Beaumont Health of Michigan has launched a local Coronavirus Hotline (248-551-7000) on ways to avoid spreading the disease and the current standing of coronavirus in our community."
For more information on services available at Women's Excellence, listen to the Healthy Woman Show podcast. Women's Excellence is a proud partner of Detroit's WJR 760AM radio Dr. Jonathan Zaidan of Women's Excellence each month. The podcast is located at https://www.womensexcellence.com/about/podcast/. New podcast episodes are available the 4th week of each month.
To schedule an appointment, visit http://www.WomensExcellence.com. Online Patient Support Specialists are available Monday through Friday from 8am-5pm to assist new, current, and prospective patients. The chat is located at the bottom right corner of your computer or mobile device screen at http://www.WomensExcellence.com. During offline hours, all chats sent will be messaged directly to a Women's Excellence team member. Offline messages will receive a response within 24 hours. Messages received during the weekend will be answered the next business week. Appointments can also be made at (248) 693-0543.
Women's Excellence is the most comprehensive obstetric and gynecologic office in Michigan. Additionally, they specialize in menopause, weight control, bladder control, endometriosis, robotic surgery, oncology, and midwifery services. Women's Excellence is committed to staying at the forefront of innovation with cutting edge technologies utilizing robotic surgery and minimally invasive surgical options when possible. The knowledgeable, compassionate physicians and healthcare providers of Women's Excellence focus on patient-centered processes to deliver the highest quality of care. They are affiliated with most insurances. They offer seamless medical record access via a state-of-the-art patient portal and use the latest technology for record keeping and sharing, making the patient experience easier and more efficient. Women's Excellence is taking new patients and is conveniently located throughout southeastern Michigan in Clarkston, Lake Orion, Lapeer, Rochester, Royal Oak, and West Bloomfield. For more information, visit http://www.WomensExcellence.com.