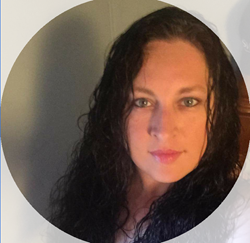 "I've had several years of experience utilizing and installing LMC products and witnessing their superior success in lightning protection systems in multiple industries. I'm excited to join the LMC team of professionals and introduce their Lightning Protection solutions to more companies"
CLEARWATER, Fla. (PRWEB) July 17, 2018
Lightning Master Corporation (LMC) is pleased to announce that Tracy Hartley has recently been added to LMC's operations group for the Marcellus and Bakken Regions. Tracy is expanding her expertise in the oilfield to assist with developing our growing list of national and international clients. Tracy will be responsible for serving LMC's existing customers within the Marcellus, East Coast and Bakken territories, as well as building upon the Lightning Master Clientele roster.
Tracy is excited to expand her knowledge in lightning and static protection in these regions. Her past experience working with some of the largest oil and gas companies as an oilfield Supervisor, led her to be well versed in Lightning Master's systems and technology. Tracy is known for her ability to uncover every possible weakness to best protect facilities from costly downtime related to lightning and static issues. Her knowledge and experience in the industry makes her an ideal operations manager for Lightning Master.
"I've had several years of experience utilizing and installing LMC products and witnessing their superior success in lightning protection systems in multiple industries. I'm excited to join the LMC team of professionals and introduce their Lightning Protection solutions to more companies," states Tracy Hartley, Regional Field Operations of LMC.
Tracy has an extensive list of certifications; some of which include H2S, OSHA 30 and PEC to name a few. She will begin working in the region immediately and continue her training with LMC's UL Certified Lightning Protection System Installers and Field Operations.
Lightning Master is excited for this next step in our development of the Northeast corridor and the areas in and around the Dakotas. The Lightning Master brand is well known in the field as a UL Certified Lightning Protection Systems Installer and the originator of this technology. Lightning Master creates, develops, tests and masters the products that have been offered for industrial lightning and static protection for over 40 years.
About Lightning Master
Lightning Master®, a full service static, lightning and surge protection manufacturing company, has been operating globally since 1984. Lightning Master is an established international authority with our Clients in the Americas, Asia, Africa, Europe and the Middle East. We serve a wide range of customers including oil, gas, chemical and other industrial facilities. Our complete line of products, systems and consulting services are proven to be top of the line and supported by our world class customer service.