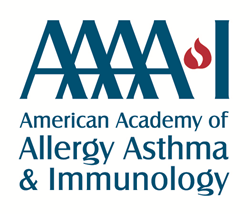 "Recent evidence has confirmed most patients with unverified penicillin allergy are needlessly avoiding penicillins; we find at least 9 of 10 patients are negative and will tolerate penicillins without having an allergic reaction." -AAAAI President-Elect David M. Lang, MD, FAAAAI
MILWAUKEE (PRWEB) January 15, 2019
While more than 32 million individuals in the United States have a documented penicillin allergy in their medical record, studies have shown that over 95% can actually be treated safely with this class of antibiotics, improving treatment outcomes and reducing the risk of infection with dangerous resistant pathogens such as Clostridium difficile (C. difficile). A review article in the January 15 issue of The Journal of the American Medical Association (JAMA) recommends best practices for evaluating reported penicillin allergies and provides clinicians with guidance and tools to help determine appropriate procedures based on the severity of previously reported reactions.
AAAAI President-Elect David M. Lang, MD, FAAAAI, states, "More than 1 in 10 people who seek medical care self-report a history of penicillin allergy. It's only recently we've appreciated this label can be a barrier for optimal healthcare outcomes. Recent evidence has confirmed most patients with unverified penicillin allergy are needlessly avoiding penicillins; we find at least 9 of 10 patients are negative and will tolerate penicillins without having an allergic reaction. Penicillin skin testing can be done safely even in young children, pregnant women, and critically ill patients. So, if you're allergic to penicillin, don't be complacent. Talk about this with your doctor."
Erica Shenoy, MD, PhD, and Kimberly Blumenthal, MD, MSc, FAAAAI, of Massachusetts General Hospital, Eric Macy, MD, MS, FAAAAI, of Kaiser Permanente, and Theresa Rowe, DO, MS, of the Feinberg School of Medicine at Northwestern University authored the report, which grew out of a collaboration between the American Academy of Allergy, Asthma & Immunology (AAAAI), the Infectious Diseases Society of America (ISDA), and the Society for Healthcare Epidemiology of America (SHEA). Blumenthal and Macy were appointed to the writing team by the AAAAI, while Shenoy was appointed by the ISDA and Rowe by SHEA.
Verification of patient-reported penicillin allergy is an advocacy priority of the AAAAI as a public health concern. "The AAAAI encourages more widespread and routine performance of penicillin skin testing as a component of antibiotic stewardship programs that have been implemented at many medical centers in the United States. More frequent performance of penicillin allergy testing will lead to more patients safely receiving penicillins, and to improved outcomes and reduced costs of care," emphasized Dr. Lang.
Key to the report's recommendations is taking a comprehensive history of the reaction that led to allergy documentation, which can help determine the patient's risk level and appropriate procedures for testing.
Blumenthal explains, "A simple history can often distinguish intolerances – for example, headaches or nausea – from allergies. Side effects should be judged by their severity and, after discussion with the patient, clinicians should consider the safety of a potential drug challenge. For patients whose symptoms – such as hives, shortness of breath, wheezing or anaphylaxis – suggest a true allergic reaction, this report provides guidance for evaluation, risk determination and allergy management."
The review authors stress that some form of evaluation of a documented penicillin allergy can and should be carried out in any clinical setting – from routine outpatient care to preparation for surgery or other procedures – and for all patients with such documentation, including children and pregnant women.
Blumenthal adds, "It is my hope that all patients who believe they have a penicillin allergy – including the parents of children with a documented penicillin allergy – become aware that the allergy label may not be accurate, is not benign and can be evaluated further. If such allergies are routinely evaluated, patients will not needlessly avoid the beta-lactams that may be the best treatment for their infection and reduce the development of antibiotic resistance. Allergies to penicillin or to other drugs are very real, so it is important not to be cavalier about the process of allergy evaluation. When patients have an unclear or severe allergy history, allergists are available and uniquely qualified to help with the assessment."
You can learn more about penicillin allergy at the AAAAI website, aaaai.org. The AAAAI also offers a Penicillin Allergy Toolbox with resources for healthcare providers who treat patients with penicillin allergy, as well as resources for patients with a penicillin allergy.
The American Academy of Allergy, Asthma & Immunology (AAAAI) represents allergists, asthma specialists, clinical immunologists, allied health professionals and others with a special interest in the research and treatment of allergic and immunologic diseases. Established in 1943, the AAAAI has nearly 7,000 members in the United States, Canada and 72 other countries. The AAAAI's Find an Allergist/Immunologist service is a trusted resource to help you find a specialist close to home.