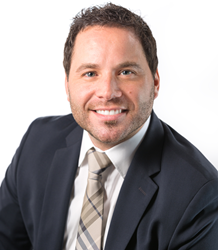 Whether it's my clients, their referrals, realtors, attorneys, title agents, or a brief interaction…it's all about relationships
MORRISTOWN, N.J. (PRWEB) December 19, 2019
NJ Lenders Corp. is pleased to announce the addition of Loan Officer Manny Rizzuto to our office located at 912 Mt. Kemble Ave, Morristown, NJ. Manny comes to us with years' worth of experience in the mortgage industry, as he's been a Mortgage Consultant since 2001. He also previously worked as a Branch Manager for Absolute Home Mortgage Corp. in Morristown, NJ, where he practiced lending in several states.
Manny offers FHA & VA, Fannie Mae, and Freddie Mac products, as well as different types of Renovation loans and reverse mortgage loans. He will be a great addition to our company, as he cares strongly about his relationship with others.
"Whether it's my clients, their referrals, realtors, attorneys, title agents, or a brief interaction…it's all about relationships," said Manny. "I truly value building and maintaining relationships with everyone I come in contact with. It's why I love my job. I am elated to be a part of this phenomenal group at NJL"
Manny currently resides in Allamuchy, NJ, with his wife, Stephanie, their daughter, Zoey, and son, Ryan
Welcome to NJ Lenders Corp. Manny!
About NJ Lenders Corp.
Founded in 1991, NJ Lenders is a leading NJ-based residential mortgage banker that is privately owned and licensed. The company currently originates first mortgage loans in NJ, NY, CT, PA, VA, MD, and FL. With 11 offices and over $25 billion in closed mortgage loans, many of their Mortgage Loan Originators are recognized nationally as the best in their field. The company has competitive rates and fees with a wide variety of mortgage programs to select from.