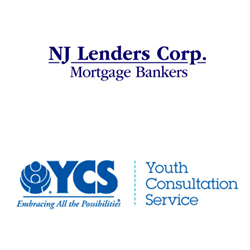 LITTLE FALLS, N.J. (PRWEB) September 18, 2019
The interns of NJ Lenders Corp. recently spent their time giving back to those in need. They all attended the Youth Consultation Services Foundation (YCS) in Hackensack, where NJ Lenders donated $1,000 worth of school supplies for kids with special needs. They also spent time with the children and threw them a pizza party and handed out ice cream.
NJ Lenders is a part of the charity, where YCS provides services to thousands of New Jersey families who have children (birth to adulthood) with special needs. Some of the children in their group homes have been separated from their loved ones, and affected by different things like trauma, or intellectual or developmental disabilities. The YCS staff is incredible and offers individualized educational, mental health, and/or behavioral health programming to the children.
NJ Lenders is proud to be a part of YCS, and is honored to be able to help in any way, and to put a smile on the kid's faces. It was a great day for the interns, and one they are sure to always remember.
About NJ Lenders Corp.
Founded in 1991, NJ Lenders is a leading NJ-based residential mortgage banker that is privately owned and licensed. The company currently originates first mortgage loans in NJ, NY, CT, PA, VA, MD, and FL. With 11 offices and over $25 billion in closed mortgage loans, many of their Mortgage Loan Originators are recognized nationally as the best in their field. The company has competitive rates and fees with a wide variety of mortgage programs to select from.