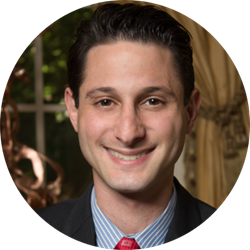 The legalized cannabis market is expected to be a unique and lucrative opportunity for New Jersey businesses and investors.
HACKENSACK, N.J. (PRWEB) November 12, 2020
On November 3, 2020, New Jersey voters overwhelmingly approved a ballot question to amend the state's constitution to authorize the legal use and sale of recreational marijuana, completing a 3 year effort initiated by the legislature. New Jersey lawmakers wasted no time in proposing enabling legislation to create the framework for the state's legal cannabis marketplace, which advanced from committee on November 9, 2020. Once the legislation becomes law, the newly formed Cannabis Regulatory Commission will be tasked with establishing rules that will regulate the cultivation, production and sale of cannabis and the licensing process, which will determine how many operating permits are granted and to whom. Legalization advocates are urging legislators to ensure that the ultimate law contains provision for immediate decriminalization and a pathway for reinvestment back to communities impacted by the state's drug laws.
Under the bill – the Cannabis Regulatory, Enforcement Assistance and Marketplace Modernization Act – adults 21 and older would be allowed to purchase and possess up to an ounce of cannabis or five grams of concentrates. It will likely take over a year for the licensing system to be established, but in the meantime medical operators will be permitted to sell marijuana products to adult consumers after satisfying certain conditions. The constitutional amendment also provides for a 6.625 percent state tax on marijuana sales and towns to collect up to a 2 percent tax on the sale, or any other form of transfer, of cannabis and products that contain cannabis.
Voters made it clear that marijuana should not be treated or regulated differently than alcohol, which sets the stage for New Jersey to generate approximately $126 million a year from the sales and use tax once the adult use market is established. The race is now on for those who seek to obtain the highly coveted and lucrative cannabis licenses.
LoFaro & Reiser, LLP's Cannabis Law Group is ready to assist applicants in applying for medical and recreational cannabis licenses when the next Request for Applications is announced, including: cannabis business counseling and corporate formation and governance; drafting license applications and providing regulatory guidance; and leasing and property acquisitions and zoning applications.
Please contact Eric D. Reiser, chair of the Cannabis Law Group, to schedule a complimentary consultation.
About LoFaro & Reiser, LLP
The New Jersey law firm of LoFaro & Reiser, LLP offers business counseling and litigation services to small and medium sized businesses, with an expertise in Cannabis law.
Eric D. Reiser is the chair of the firm's Cannabis Law Group. Since 2017, Eric has been representing clients in the cannabis and industrial hemp industries with license applications, regulatory compliance, contractual agreements and litigation matters. Eric's work as a cannabis lawyer in New Jersey has earned him recognition among his peers as an authority in the cannabis legal space, and he has been regularly quoted and featured in publications such as NJ Cannabis Insider and NJBiz on related topics.