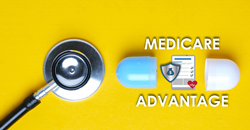 Medicare funding is very complex and getting more so. We strongly encourage Medicare beneficiaries to keep themselves informed about new developments.
LARGO, Fla. (PRWEB) January 17, 2022
On December 10, President Biden signed the Supporting Health Care Providers During the COVID-19 Pandemic Act, which mitigates and reschedules Medicare payment cuts to providers. The new legislation will delay a 2% Medicare sequestration payment through March 31, followed by a 1% reduction for the period from April 1 to June 30. It will also provide a one-year increase in the Medicare physician fee schedule of 3% to adjust for changes and provide support for fatigued health care providers during the COVID-19 public health emergency.(1)
"This legislation acknowledges the realities of Medicare funding, while ensuring continuity of care," says Dave Rich, CEO of Ensurem, a Florida-based insurance technology and product distribution firm. "It comes as welcome news to seniors and their healthcare providers alike."
Among other provisions, Rich notes, the new law includes a delay to Medicare payment reductions to the clinical laboratory fee schedule for one year and a further delay of a cancer-focused alternative payment model.(2) "Medicare funding is very complex and getting more so," says Rich. "We strongly encourage Medicare beneficiaries to keep themselves informed about new developments."
This is particularly true, says Rich, for the many seniors who opt for individual market health insurance coverage, widely known as Medicare Advantage. In the recent 2022 open enrollment period, which ran from October 15 to December 7 of last year, nearly 4.6 million seniors signed up for Medicare Advantage plans, including 923,000 consumers who are new to this marketplace in 2022.(3) Many of these seniors may be unaware, says Rich, that even though the open enrollment period has ended, Medicare advantage purchasers who are unhappy with their plan can change to another plan during the Medicare Advantage Open Enrollment Period, which runs through March 31.(4)
One common reason for making a change, says Rich, is having placed too much weight on a plan that charges a very low—or no—monthly premium. Some low-premium plans, he says, limit policyholders to a relatively small network of healthcare providers. Others may require large deductions and co-payments, ranging anywhere from $3,000 to $7,000.(5) Medicare Advantage plans, Rich notes, are rated by Centers for Medicare and Medicaid Services on a scale ranging from one to five stars. Beneficiaries of a lower-rated plan who live in an area in which a five-star plan is available can switch to the five-star plan at any time until November 30 of this year.(6)
Medicare beneficiaries, says Rich, must remember that Medicare coverage is complicated, that they have options. Seniors should explore these options to develop a clear idea of what they need and can afford, and then turn for guidance and advice from experienced agents and other professionals in the field. "This recent legislation," he says, "offers a glimpse into the size and complexity of the world of Medicare. Know what you need from that world and seek expert help to find it. It's worth the trouble."
About Ensurem:
Ensurem, headquartered in Largo, FL, is a leading technology and product distribution company serving carriers and consumers within the massive U.S. senior market. The company offers Medicare Advantage, Medicare Supplement, vision, dental, hospital indemnity and final expense insurance. It also provides end-to-end solutions for carriers, including product development, digital marketing and consumer-centric insurance technologies. For more information, please visit ensurem.com.
1. "Rep. Schrier's Bill to Prevent Medicare Cuts Signed into Law." Representative Kim Schrier, 10 Dec. 2021, schrier.house.gov/media/press-releases/rep-schrier-s-bill-prevent-medicare-cuts-signed-law.
2. "Legislation Stopping Medicare Payment Cuts Clears Congress." RevCycleIntelligence, 10 Dec. 2021, revcycleintelligence.com/news/house-passes-bill-to-avert-medicare-sequester-paygo-cuts.
3. "Fact Sheet Marketplace 2022 Open Enrollment Period Report: National Snapshot." CMS, cms.gov/newsroom/fact-sheets/marketplace-2022-open-enrollment-period-report-national-snapshot.
4. Fletcher, Karen. "Unhappy with Your Medicare Advantage Plan? You Can Change Your Coverage before 3/31." California Health Advocates, 4 Feb. 2020, cahealthadvocates.org/unhappy-with-your-medicare-advantage-plan-you-can-change-your-coverage-before-3-31:
5. Ball, Garrett. "3 Medicare Red Flags to Avoid." 65Medicare.Org, 9 June 2017, 65medicare.org/3-medicare-red-flags-to-avoid/.
6. "Medicare Enrollment Guide." Medicare Open Enrollment Period 2021 Dates | 2022 Medicare Coverage, medicareadvantage.com/medicare-enrollment.