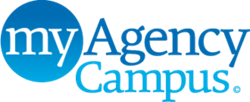 PRINCETON, N.J. (PRWEB) March 05, 2020
New Level Partners, LLC (NLP) announces the upgrade of its educational technology to Absorb LMS – for distribution of on-demand Online Learning Curriculums.
"Absorb LMS delivers a superb learning experience – an engaging and intuitive interface – and superior navigation and performance. The Absorb LMS platform significantly enhances New Level's ability to provide comprehensive Online Learning Hosting solutions to our clients – a major source of growth," according to William Harwood, NLP co-founder and managing partner.
New Level Partners provides diverse instructional design and learning solutions for the insurance industry. NLP's premier consulting services encompass a wide array of custom offerings such as eLearning development, LMS and hosting applications, instructor-led, extended development programs, and industry-leading new hire onboarding curriculums. New Level Partners' extensive insurance industry background translates to efficient collaboration with industry subject-experts and specialists.
"The new Absorb LMS platform has worked really well for us. Our learners have the ability to use the tools when it is convenient for their schedules and the content is engaging," according to Kimet Speed, Cook Maran Insurance Vice President, Director of Training & Quality Assurance.
MyAgencyCampus offers a seamless buying experience for Independent Agents.
About New Level Partners: New Level Partners (NLP), founded in 2001, specializes in training solutions for the Property and Casualty Insurance Industry. NLP designs, develops and delivers customized and interactive training programs, both instructor-led and web-based. A wide range of instructional design tools and technologies ensure NLP's programs are the most interactive and effective on the market. Learn more at newlevelpartners.com.