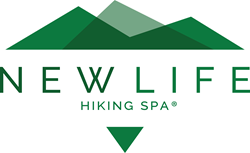 Killington, VT (PRWEB) May 31, 2017
Six great weight loss retreats for 2017 have been selected by SpaFinder Wellness 365 ® in anticipation of the upcoming summer vacation season. The six destination spas chosen were at various price points and various locations around the country. The idea for each retreat remains the same: providing exercise, healthy food, nutrition classes and bodywork to create an environment for weight loss and lasting change.
The six weight loss retreats chosen, location and nightly price point are listed below. The nightly price reflects a week-long stay in a private room for a solo traveler. In most cases, these prices are all-inclusive and price can vary with a longer stay.

Canyon Ranch – Tucson, Vegas & Massachusettes - $1,100 - $1,800 per night
Pritikin Longevity Center – Miami - $650 per night
New Life Hiking Spa – Vermont - $250 per night
Shane Diet & Fitness Resort – New York - $380 per night
Movara Fitness Resort – Utah - $350 per night
Every May since 1978, New Life Hiking Spa has run a hiking spa and wellness retreat in the Green Mountains of Vermont. Over the past 40 summers, it has grown from 12 guests to one of the top-rated destination spas in North America. Guests from all over the world flock to New Life Hiking Spa every spring through fall for this affordable getaway. New Life combines world-class hiking with three freshly prepared meals a day, one massage for each three-night stay, fitness classes, and a private room in a Vermont ski-country inspired inn.
New Life Hiking Spa is currently the titleholder of the # 1 Destination Spa in America Award by Travel + Leisure Magazine. In addition, it was listed as one of the "Top Four Weight Loss Spas" by Health Magazine in 2008. SpaFinder awarded New Life Hiking Spa a record six Wellness Travel Awards in the categories of Affordability/Budget, Fitness/Weight Loss, Best for Men, Healthy Cuisine, Outdoor Adventure and Yoga last year.
To celebrate the 40th summer in Vermont, New Life Hiking Spa is offering a special 21 day wellness retreat, at a savings of $400. The regular price for a stay this long would be $5,000. However, the package is being offered at $4,600 and includes:

21 nights accommodations in a private room with a private bath
21 expert guided hikes (three levels offered each day)
63 freshly prepared meals (calorie controlled)
All fitness classes (hiking is in the morning, fitness classes in the afternoon)
7 massages
Outdoor games
Nutrition Lectures
Nightly Activities
More information can be found on the New Life Hiking Spa website at http://www.newlifehikingspa.com. Reservations can be made on the web or by calling 802-353-2954.
About New Life Hiking Spa
Founded in Vermont in 1978 by spa industry pioneer, Jimmy LeSage, M.S., New Life Hiking Spa is the country's longest running affordable destination spa and wellness retreat. New Life Hiking Spa offers a 21 night extended retreat, an 11-night weight loss retreat, a 5-10 night jump start vacation and a 2-4 night mini-wellness getaway. New Life Hiking Spa's focus for the past four decades has been using the mountains instead of a treadmill and getting back to nature for a path to wellness. New Life runs their program in Vermont consecutively from mid-May through October and in Nicaragua during select dates during winter months.