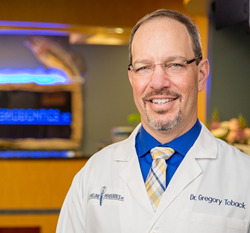 NEW LONDON, Conn. (PRWEB) October 09, 2020
Shoreline Periodontics challenges their local dental community and their community at large to join them and donate to the Hearts of Gold Program. The practice, made up of a dedicated staff and two respected periodontists, pledges to match up to $10,000 donated to this generous program each year. Motivated by the financial difficulties many in their area are feeling amid the pandemic, they believe these efforts are essential now more than ever. Already raising $1,500 of gold and donations this year, they hope to inspire additional participation by extending the challenge until next Valentine's Day, February 14, 2021.
Dr. Gregory Toback, periodontist at Shoreline Periodontics, founded the Hearts of Gold Program in 2008. Patients interested in participating in this program can donate their gold crowns after a tooth extraction. Each year, Dr. Toback and his caring periodontal team collect these gold dental crowns, match the monetary value of them, and donate to a local non-profit organization that supports families and individuals in need in New London County. Each year they have donated to various causes in their community, donating upwards of $1,800.
In 2019 Shoreline Periodontics started partnering with a new non-profit organization supporting New London County, the United Way of Southeastern Connecticut. This organization fights for a safety net of global health and human services, to end hunger and food insecurity, and to provide employment training and education for those who are homeless. Their mission is, "To inspire and coordinate the generosity and commitment that sustains a united, thriving community."
This year they are challenging their community to not only donate their gold crowns, but any gold they no longer want or use as well. Shoreline Periodontics will match what is donated, up to $10,000 annually, totaling $20,000 donated to those in need.
As compassionate periodontists, Drs. Gregory Toback and Marianne Urbanski strive to not only provide the support their community needs but the cutting-edge care their patients need as well. Using precise imaging for confident diagnostics as well as minimally invasive surgical techniques, they are the trusted authorities for tooth extractions in their New London, CT and Westerly, RI communities. In fact, they even offer the gold standard in tooth replacement solutions—dental implants—at their periodontal practice. Many patients who visit Shoreline Periodontics in need of a tooth extraction, whether due to oral trauma, advanced gum disease, or another cause, can receive same-day dental implants. This allows patients to receive a tooth extraction and a dental implant replacement tooth in the same day.
Those interested in standing with Shoreline Periodontics and contributing to the Hearts of Gold program can call 860-443-2428 to learn more. Patients interested in scheduling a consultation for a tooth extraction can visit http://www.shorelineperio.com and choose their preferred practice location.
About the Practice
Shoreline Periodontics is a periodontal practice offering personalized dental care for patients since 1998 and is located in New London, CT and Westerly, RI. Leading board-certified periodontist, Dr. Gregory A. Toback, received his B.A. from St. John's University and his Doctorate of Dental Medicine from the University of Connecticut. He also received advanced training in periodontics and dental implants at the University of Texas Health Science Center in San Antonio. Dr. Marianne Urbanski has been voted one of Connecticut's top dentists for more than seven years by Connecticut Magazine. Dr. Urbanski graduated cum laude from the College of Holy Cross in Worcester, Massachusetts where she earned a Bachelors' degree in Biology. She also received her Doctor of Dental Medicine degree and her Masters' of Dental Science degree from the University of Connecticut Dental School. Dr. Urbanski and Dr. Toback pride themselves on offering caring, professional treatment to each patient. Dr. Toback and Dr. Urbanski focus on minimally invasive surgeries including LANAP® laser gum surgery and are certified to offer the Chao Pinhole Surgical Technique™ for treatment of gum recession. To learn more about Shoreline Periodontics and their dental services visit their website at http://www.shorelineperio.com or call 860-443-2428 for the New London, CT location, or 401-596-0000 for the Westerly, RI office.