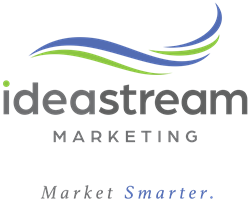 HICKSVILLE, N.Y. (PRWEB) December 15, 2020
The current state of events surrounding the pandemic has left enterprises searching for new ways to reach their target audiences. Marketing techniques, such as website optimization, social media, and SEO, are becoming more successful marketing tools than ever before, pushing companies into a digital age.
Idea Stream Marketing, a new marketing agency located on Long Island, has helped companies capitalize on this new climate through digital marketing expertise. By redesigning and optimizing business websites, the ability to convert site visitors to customers becomes more likely. Through SEO or search engine optimization, companies can reach a broader range of the target audience, increasing profits. Additionally, social media continues to grow in importance for companies, with social media presence becoming a large factor in reputability and trust.
As in-person meetings and networking events continue to dwindle, digital marketing becomes increasingly lucrative for businesses. Idea Stream Marketing offers expertise in these platforms allowing companies to increase profits by reaching a more comprehensive range of the desired target audience.
More about Idea Stream Marketing: Idea Stream Marketing is a talented, professional, and experienced Long Island web development and marketing agency. Idea Stream Marketing creates experiences that elevate brands, make connections, and help businesses flourish. Through a variety of marketing services, Idea Stream Marketing offers individualized plans for companies in order to create the most optimal results.