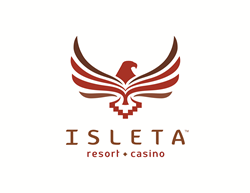 'We are excited to expand our Food Court offerings to our patrons," said Isleta Resort & Casino CEO Harold Baugus. "We're now serving up fresh burgers, hand-scooped milkshakes, wok-fired favorites, and classic New Mexico cuisine. Without a doubt, we have something for every pallet."
ALBUQUERQUE, N.M. (PRWEB) August 27, 2019
Place your orders at Isleta Resort & Casino for an exclusive taste of the Resort's new Food Court offerings. The Resort will open the doors for the public to its new Food Court at 12:30 p.m. on Tuesday, August 27th. Patrons can enjoy the first New Mexico Fatburger location, Panda Express, and the all new guest-favorite, Chile Ristra.
'We are excited to expand our Food Court offerings to our patrons," said Isleta Resort & Casino CEO Harold Baugus. "We're now serving up fresh burgers, hand-scooped milkshakes, wok-fired favorites, and classic New Mexico cuisine. Without a doubt, we have something for every pallet."
The Resort's Food Court is open Sunday – Thursday, 10:30 a.m. – 11:00 p.m., and Friday – Saturday, 10:30 a.m. – 1:30 a.m. MST. Fatburger's Isleta location is number 166 in the world, and now serves Green Chile to New Mexico guests upon request.
About Fatburger
An all-American, Hollywood favorite, Fatburger is a fast-casual restaurant serving big, juicy, tasty burgers, crafted specifically to each customer's liking. With a legacy spanning 70 years, Fatburger's extraordinary quality and taste inspire fierce loyalty amongst its fan base, which includes a number of A-list celebrities and athletes. Featuring a contemporary design and ambience, Fatburger offers an unparalleled dining experience, demonstrating the same dedication to serving gourmet, homemade, custom-built burgers as it has since 1952 – The Last Great Hamburger Stand™.
About Panda Express
Panda Express opened in 1983 in Glendale, California by Andrew and Peggy Cherng. In 1987, the original Orange Chicken entrée was created, inspired by the flavors of Hunan Province. The dish features crispy chicken bites in a sweet and spicy orange sauce. There have been over 80 million pounds of the original Orange Chicken dish served as of 2016. The innovation kitchen resides in Pasadena, California as a way to explore new menu items, decor and ways to serve Guests.
About Chile Ristra
It's the secret ingredient that gives southwestern cooking its unique sizzle and flavor. Here in the Rio Grande Valley, Chile is a way of life. You can sample the authentic flavor of the Southwest at Chile Ristra.
More information on Isleta Resort & Casino and its amenities can be found at http://www.isleta.com.