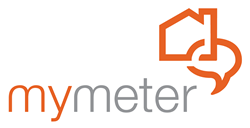 Implementing a more robust and flexible eBill management system enhances both bill presentment and ultimately bill payment
SAINT PAUL, Minn. (PRWEB) November 01, 2021
MyMeter, the consumer-engagement portal of choice for more than 100 electric, water and gas utilities across North America, today announced the successful go-live at Connexus® Energy of its new, fully integrated payment processing service powered by Paymentus [Paymentus Holdings Inc. NYSE: PAY]. This new capability will streamline the eBill process and provide an on-ramp to a wide array of payment options for the more than 138,000 members served by Minnesota's largest electric cooperative.
The new MyMeter/Paymentus collaboration provides benefits to both Connexus staff and members. "Implementing a more robust and flexible eBill management system enhances both bill presentment and ultimately bill payment," said Raquel Berg, Manager, Marketing and Communication of Connexus, "With a direct interface between MyMeter and our CIS Infinity Customer Information System from Advanced Utility Systems, we have streamlined some of our administrative processes and can now easily update eBill templates to provide our members with more value streamed and easy-to-follow billing statements."
The new MyMeter/Paymentus integration creates a seamless, closed-loop experience for Connexus members where they can access all their account and billing information, and pay their bills in a variety of ways. In the months ahead, members paying through the MyMeter portal may have the ability to pay their monthly bills using the same payment tools that they use to shop and manage their household budgets like ApplePay, GooglePay, PayPal and Amazon Pay.
About MyMeter
MyMeter, a fully hosted software solution, is the consumer engagement portal for 108 electric, water and gas utilities across North America offering a complete suite of self-service functions from rate analysis and comparison, to outage and leak notifications and full-service bill pay. MyMeter is a product of Accelerated Innovations, LLC.
About Connexus Energy
Based in Ramsey, Minnesota, Connexus Energy is Minnesota's largest electric cooperative, providing electricity and related products to member residents and businesses. The Connexus Energy Board of Directors, elected by our membership, governs the electric cooperative. We serve more than 138,000 members in portions of Anoka, Chisago, Hennepin, Isanti, Ramsey, Sherburne, and Washington counties.
About Paymentus
Paymentus is a leading provider of cloud-based bill payment technology and solutions for more than 1,300 billers across North America. Our omni-channel platform provides consumers with easy-to-use, flexible and secure electronic bill payment experiences through their preferred payment channel and type. Paymentus' proprietary Instant Payment NetworkTM, or IPN, extends our reach by connecting our IPN partners' platforms and tens of thousands of billers to our integrated billing, payment, and reconciliation capabilities. Approximately 16 million consumers and businesses used the Paymentus platform to pay their bills and engage with our billers as of December 2020. For more information, please visit http://www.paymentus.com.