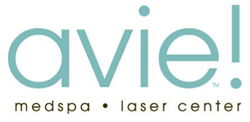 LEESBURG, Va. (PRWEB) February 02, 2019
AVIE! Medspa and Laser Center is excited to offer the latest non-invasive body contouring treatment,Emsculpt®, a clinically-proven muscle building and fat reduction treatment. Emsculpt is specially-designed to sculpt the abdomen and buttock areas without downtime or endless hours in the gym.
Emsculpt's dual-purpose technology is designed to reduce fat and improve muscle tone simultaneously using high-intensity focused electromagnetic energy, or HIFEM®. This unique treatment causes muscles to contract beyond what's possible with voluntary muscle action. In short, these 'supramaximal contractions' are more effective than even the most intense exercise routine.
In response to the contractions, the muscles' inner structure is changed, resulting in a stronger, more toned abdominal or buttock area. As an added benefit, these powerful contractions prompt the muscles to release chemicals which trigger localized fat cells to break down and release their contents. This powerful chain reaction helps fat cells die so that they will be eliminated from the body.
Results from FDA-approved Emsculpt gradually appear over the course of several weeks. For optimal results, four sessions are recommended, scheduled two to three days apart. Best of all, with a healthy diet and exercise plan, Emsculpt's benefits are long-lasting.
AVIE! Medspa and Laser Center is the premiere destination in Northern Virginia for all your body contouring needs, offering an array of non-invasive body contouring treatments to meet a variety of needs.
About AVIE! MedSpa & Laser Center
AVIE! Medspa & Laser Center has been offering the latest in cosmetic medical spa treatments in a relaxing spa environment in Leesburg, VA since opening in March 2009. Medspa Owner and Master Aesthetician Kim Marinetto, RN, in conjunction with Medical Director Khalique Zahir, MD, and their highly skilled team of nurses, nurse practitioners, and aestheticians, provide specialized cosmetic and aesthetic programs so each of their clients' needs are addressed on an individual basis with personalized follow-ups.
Aesthetic treatments at AVIE! have minimal to no downtime. Services include:Injectables, laser skin rejuvenation, laser hair removal, professional-grade skin care products, and more. Consultations are complimentary, and financing is available. For more information, please call 703-737-0197 or visit http://www.aviemedspa.com.
About Kim Marinetto, RN & Master Aesthetician
Master Aesthetician Kim Marinetto has over 20 years of experience as a Registered Nurse. Since 2004, she has focused her practice on cosmetic medicine, adding to her credentials a Medical Aesthetician Certification in 2006, along with additional certifications in Botox Cosmetic, Facial Fillers, Sclerotherapy, and various advanced laser systems. Kim is a Master Aesthetician in the state of Virginia. Additionally, Kim has done extensive training on laser technology and her coursework is recognized by the AMA.
About Khalique Zahir, MD
Dr. Khalique Zahir, medical director of AVIE! Medspa and Laser Center, graduated from West Virginia School of Medicine and is board-certified by the American Board of Plastic Surgery and The American Board of Surgery. Dr. Zahir practiced general surgery from 1992 – 1999 at West Virginia University and St. Mary's Hospital, then cosmetic, plastic, and reconstructive surgery at Vanderbilt University Medical Center from 1999 – 2001. Dr. Zahir also holds a Virginia Medical License and a Maryland Medical License. He has written over 20 articles published in national health journals and is an assistant clinical professor of surgery at VCU School of Medicine.