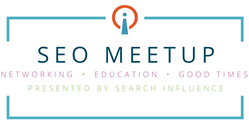 "We look forward to further developing relationships in our marketing community. This meetup is not just about SEO; it's about creating open lines of communication and sharing between agencies and in-house marketers," Paula French
NEW ORLEANS (PRWEB) January 15, 2020
Local digital marketing agency Search Influence is reviving the New Orleans SEO Meetup group. The first event will be hosted at Search Influence's Central City office on Tuesday, January 28. This local meetup is free and open to those interested in search engine optimization and its role in digital advertising. All levels and backgrounds are encouraged to attend—from business owners, marketing professionals and students to SEO experts and novices.
"In the time since we started Search Influence in 2006, SEO and digital marketing in New Orleans have come a long, long way," said Search Influence CEO Will Scott. "In 2006, there were a mere handful of SEO practitioners. There is now a thriving community of agencies, consultants and in-house marketers. We are excited to bring this group together and explore how we can all learn, grow and optimize our potential."
Meetups are planned to be held quarterly and will serve as a space for networking and sharing industry news. Cory Agular, Digital Marketing Analyst and SEO Specialist, will lead January's presentation: 2020 & Beyond: Trends in Local SEO. Light refreshments will be served prior to the presentation.
"We look forward to further developing relationships in our marketing community. This meetup is not just about SEO; it's about creating open lines of communication and sharing between agencies and in-house marketers," Paula French shared when asked about the goal for ongoing meetups. French is the Director of Sales and Marketing at Search Influence and is excited to help reboot this local meetup.
WHO: Search Influence
WHAT: New Orleans SEO Meetup
WHEN: Tuesday, January 25, 2020, 5:30 - 7:00 p.m.
WHERE: Search Influence's address is 1610 Oretha Castle Haley Blvd., New Orleans, LA 70113 and can be reached at (504) 208-3900.
HOW: Advance registration is recommended:
https://www.meetup.com/New-Orleans-SEO-Search-Engine-Optimization-Meetup/events/267542830/
Search Influence is a digital marketing based in New Orleans that serves local and national clients. With ROI-focused marketing strategies that help optimize the potential of each client, Search Influence offers search engine optimization, paid digital advertising, social media marketing and other made-to-measure strategies that elevate a company's connection with their clients.