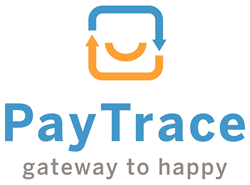 SPOKANE, Wash. (PRWEB) July 22, 2020
The new PayTrace EMV 2.0 solution uses a keyboard emulation reader to quickly accept card-present transactions and enables merchants to qualify for optimized interchange rates. This next-generation product also opens the door to add EMV to your integrated payments strategy.
This opens the door for all merchants to meet requirements of interchange rates at every level, even the strict requirements of Level III rates for B2B and B2G merchants. PayTrace is unmatched in its ability to qualify Level III transactions, and has a near-perfect score in helping merchants reduce their interchange rates.
Additionally, software integrators can easily add the solution to their services by plugging in a few lines of code to access the secure, encrypted keyboard emulation feature. This is plug & play at its finest.
"We are excited to bring to market this omni-channel solution that delivers optimized interchange rates. This includes qualifying merchants for Level III rates. I want to thank our sales partners and merchants for their feedback, which ensures this product meets and exceeds their expectations. PayTrace EMV 2.0 is a clear winner in the marketplace and a major step forward in our pursuit of making merchants happy," said Scott Judkins, PayTrace Founder and CEO.
Continual improvement is at the heart of PayTrace's new EMV solution. In addition to interchange optimization, it delivers faster processing for transactions and browser agnostic usability. Simplicity is a key component of the new EMV solution, with plug & play setup being a focus from the very beginning.
"Our sales partners and merchants have overwhelmingly embraced our new EMV solution and are already seeing the benefit of showcasing PayTrace's specialization at interchange optimization. By adding EMV to our API, this is a pretty slick solution for card-present transactions," said Travis Naccarini, PayTrace Director of Business Development.
ABOUT PAYTRACE
PayTrace Inc. is motivated by the challenge of delighting merchants. We empower sales partners by offering high value SaaS technology solutions to businesses. Processing over $35 billion in the past year, PayTrace is committed to making merchants happy with 5-star service while providing comprehensive, easy-to-use payment solutions that lower processing costs through interchange optimization and increase security. For more information, visit https://www.paytrace.net/emv.