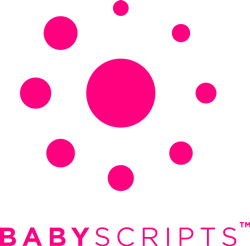 Babyscripts is the only digital health product on the market to manage postpartum hypertension through wireless remote monitoring of blood pressure.
WASHINGTON (PRWEB) September 24, 2019
Research published in the Green Journal's October edition found that remote monitoring of a woman's blood pressure in the six weeks following childbirth resulted in a >30% increase in diagnoses of postpartum hypertension, validating the benefits of remote monitoring of blood pressure in the postpartum period. Babyscripts, the leading virtual care platform for managing obstetrics, in strategic partnership with the Penn-Medicine-developed program Heart Safe Motherhood (HSM), is the first product on the market to combine wireless remote monitoring technology with clinical protocols for monitoring of postpartum hypertension.
Babyscripts is the only digital health product on the market to manage postpartum hypertension through wireless remote monitoring of blood pressure, identifying those who need attention outside of the office, as well as increasing the number of blood pressure readings in the postpartum period and decreasing the length of hospital stays following delivery.
The Babyscripts solution is unique in enabling the remote monitoring of hypertensive patients through a blood pressure cuff integrated via bluetooth, avoiding the need for patients to text blood pressure measures themselves. As an automated process, the numbers recorded via the blood pressure cuff remove any liabilities that could result from manual input through text, such as typos or HIPAA breaches from unencrypted communication of data.
The Babyscripts solution for postpartum hypertension aims to accomplish the following:

Monitor and control blood pressure at home
Reduce costly co-morbidities by preventing exacerbation of hypertension
Reduce readmission rate for postpartum preeclampsia of women with chronic hypertension gestational hypertension, preeclampsia and elevations of BP during delivery admission
Babyscripts' expansion into the postpartum space has been supported by HSM, Penn Medicine's novel approach to care delivery that leverages connected health technology and a new role for Obstetrical providers to transform the quality, safety, experience, and cost of care during women's transition from hospital to home. In 2018, Penn researchers, Hirshberg and Srinivas, published a randomized controlled trial comparing traditional office-based follow-up with remote text-based remote monitoring during the postpartum stage. The study demonstrated the following:

110% increase in blood pressure data captured within 10 days after discharge
390% decrease in 7 day readmissions for postpartum hypertension
18% increase in postpartum visit attendance.
Babyscripts has focused on taking the care protocols and results developed and tested through HSM and automating and scaling those accomplishments into a technology solution for postpartum hypertension that is available to all health systems and integrates easily into a provider's workflow.
Three major approaches allow the Babyscripts program to continue to enjoy wide adoption by providers and payers, build out economies of scale, and create network effects: an integration-first approach, which offers an EMR and deep tech stack integration as the preferred method for deployment, and automatically enrolls patients onto the program; a Customer Operations and Patient Support (COPS) implementation team that is solely focused on deploying, monitoring, and enabling customer success; and Data/IT architecture that allows the platform to be more flexible with existing customer IT environments.
About Babyscripts
Babyscripts™ is a new model for prenatal and postpartum care that is transforming the way expectant mothers use technology to work with their OBGYN practice. It's the first mobile, clinical solution to provide remote monitoring of an obstetrician's patient population while directly improving patient satisfaction and practice reimbursement.