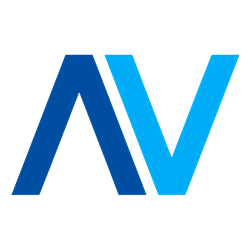 The next decade is going to be important for ADAS technology, and it's critical engineers at every level of the industry have access to relevant and timely information.
DETROIT (PRWEB) June 16, 2020
Gearhead Media is proud to announce the launch of AutoVision News, a new publication dedicated to self-driving cars, advanced safety systems, and other facets of future mobility. The website is a comprehensive content hub for engineers, scientists, vehicle perception technology managers, and other automotive industry experts. Content will include the latest analysis and technical insights, along with critical observations on the current trends and challenges in the marketplace.
"AutoVision News will support those who are working on advanced driver assistance systems (ADAS), the latest vehicle perception technologies, and other autonomous vehicle platforms," said Carl Anthony, Managing Editor, AutoVision News. "We see a need for collaboration and information sharing as these technologies expand and evolve."
According to research from Statista, Level 4 and 5 autonomous cars will represent a U.S. 60-billion-dollar market by 2030. By current estimates, about 30 percent of the world's automated vehicles will be on North American roads. China and Western Europe are only slightly behind at 24 percent and 20 percent, respectively.
The current COVID-19 pandemic will certainly impact these growth estimates, and potentially slow down investment and R&D across the automotive spectrum, according to a recent white paper by Minnesota's VSI Labs. That said, automakers will focus on optimizing ADAS level 2 and 2+ systems, which have enormous potential to improve safety and reduce road deaths.
"The next decade is going to be important, and it's critical engineers at every level of the industry have access to relevant and timely information," Anthony explained. "AutoVision News will provide the latest news and technical insights on ADAS technology to engineers around the globe because the end goal is safer roads for us all."
AutoVision News will focus on five keys areas surrounding ADAS and vehicle perception technology: Data, Safety, Sensing, Human Machine Interface (HMI), and Business. Topics within those categories are all-encompassing and include everything from in-cabin monitoring and standardization, to image processing and mergers and acquisitions.
"We want to play a key role in facilitating dialogue and relationships with industry commentators, automotive professionals, technical experts, the academic world, and the engineering community as a whole," Anthony said.
AutoVision News is run by Gearhead Media who also operate Automoblog.net, an automotive news and lifestyle website based in Detroit, Michigan. Over the last decade, the Gearhead Media team has reported on numerous industry events, including AutoSens, the leading technical conference for ADAS and autonomous vehicle engineers.
AutoVision News is the primary sponsor of the ongoing AutoSensONLINE series.
"I'm really excited to see this new offering from Carl and his team. We've worked together for several years and I think there's a market need for a news platform dedicated to vehicle perception technologies," said Robert Stead, Founder of AutoSens and Strategic Advisor for AutoVision News. "We see a need for content like this on a platform that is accessible to every engineer and vehicle perception technology manager, and we look forward to supporting AutoVision News as their community develops."
AutoVision News is currently seeking media partnerships with others in the automotive industry, as well as writers who have experience reporting on the latest automotive technology. AutoVision News will take the next year to focus on content creation, business development, and forging new relationships within the industry.