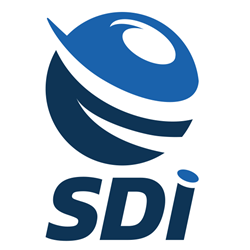 LOS ANGELES (PRWEB) October 24, 2019
A new report from Los Angeles-based https://strategic-directions.com Strategic Directions International (SDi) ranks company market share in lab instrumentation and other areas. The company monitors the global analytical instrument market, publishing market segmentations and shares on the numerous technologies every year.
SDi's latest publication, "Company Market Shares 2019: Competitive Profiles of Leading Instrument Suppliers," explores the instrumentation market through the lens of the top suppliers rather than the technologies.
The following are some of the findings of the report:

Thermo Fisher Scientific has held the No. 1 spot for nearly a decade, following its creation from the merger of Thermo Electron and Fisher Scientific in 2006 and the company's acquisition of Life Technologies in 2014.
Agilent has maintained the No. 2 or No. 3 spot for over 10 years, as it is a leader in chromatography and mass spectrometry, which are at the heart of the analytical instrumentation market. For similar reasons, Waters and Shimadzu have long hovered around the middle of the top 10 list.
Danaher only emerged on the top 10 list through a combination of key acquisitions: AB SCIEX and Molecular Devices in 2010 and Beckman Coulter in 2011.
Illumina has only been around since 1998, but its ascension into the top 10 list is largely attributable to the phenomenal growth of next-generation sequencing over the past decade.
Merck (now known as MilliporeSigma in the U.S. and Canada) quickly became a top vendor in 2016 following its acquisition of Sigma Aldrich.
PerkinElmer has maintained a spot in the top 10 list for over a decade thanks to its offerings in various analytical technologies such as gas chromatography and molecular and atomic spectroscopy.
Bruker has maintained its position over the past decade largely through its command of the nuclear magnetic resonance market, as well as MALDI-TOF mass spectrometry.
About Strategic Directions International
Strategic Directions International (SDi) is the most prominent market research firm specializing in lab instrumentation markets. Clients of SDi include companies mentioned in this top 10 list. "Company Market Shares 2019: Competitive Profiles of Leading Instrument Suppliers" contains more detailed ranking information beyond the overall lab instruments industry and also the specific market categories.