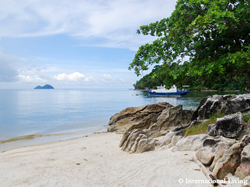 "In my 18 years of hosting and participating in international conferences, I've never seen more interest in moving abroad"
BALTIMORE (PRWEB) October 01, 2019
"In my 18 years of hosting and participating in international conferences, I've never seen more interest in moving abroad," says Dan Prescher, a senior editor with International Living.
"I've always noticed a spike in interest at particular times—financial upheavals, major political changes—but right now in the United States there seems to be a perfect storm. Uncertainty about where the country is going regarding health care, the economy, politics, and even personal safety have combined to make moving abroad an attractive option for more and more people, including retirees, near-retirees, working folks, and young adults."
There are many benefits to moving outside the United States—and some drawbacks too. The actual process, while definitely doable (millions of Americans have done it), is not as straightforward as moving domestically.
International Living's new report identifies the steps for successfully planning a move out of the U.S.— no matter the reason or destination.
Step 1: Take a Personal Assessment of Wants, Needs, and Priorities
Jason Holland, International Living editor and author of the report, says the first step on a move abroad is to start by looking within:
"What you must do is ruthlessly profile yourself. Think deeply about your needs and wants, such as overall cost of living, big city or small town or country, beach or mountains, level of healthcare and infrastructure, whether you'll need another language, how many other expats you'd like around, proximity to friends and family, and so on.
"Look at all these factors and prioritize them in order of importance. Consider what your must-haves are. Your goal is to find locations that match up with your profile. Places that have all or some of the things you need and want. Your ideal location is out there. You just need to find it."
Step 2: Research What's Necessary for a Residence Visa
"Several countries make it quite easy for retirees to obtain visas. They have dedicated retirement programs," says Jason. "In many countries, getting a visa is the first step to eventual citizenship and a second passport; a process that usually takes years and could require you to learn the local language.
"But in most cases, accessing the public health system of a country requires a residence visa, so this can be a critical step. Each country is different, so researching the requirements is important."
Step 3: Consider How to Make Money While Living Abroad
"If you still need to generate an income while living abroad, you'll have to keep in mind that most countries don't want you to take a job from a local," says Jason. "And many residence visas for foreigners do not allow you to work. Besides, the salary you might make would no doubt be much lower than the U.S. anyway.
"But that doesn't mean you can't make money. There are plenty of options, especially if you can do your current job or freelance or start a new business online. You can also rent out your U.S. property or acquire a rental property abroad. There are lots of possibilities."
The report outlines five methods expats regularly tap to keep income coming in while living abroad.
Step 4: Scout out the Best-Fit Places in Person
"It might be tempting to simply pick a location you've researched or once traveled to…and pick up and move there," says Jason. "But before you sell your home or sell most of your possessions, it pays to test the waters, so to speak.
"This means an extended scouting trip to the location you've picked out. This is not a two-week vacation. Instead take two months, or even three months to really get to know a place. Your job on this visit is to feel what it's like to live in that location.
"You explore different areas and neighborhoods of that location, and then travel around the region or even country to see if another spot strikes your fancy. The idea is to experience life fully there to see if you could be there full time and be comfortable. Again, this is not a vacation—it's more like work (albeit enjoyable labor) as you really investigate this location."
Jasson's full report with details on each of the steps outlined above on moving out of the U.S. can be found here: How to Move Out of the U.S.
Editor's Note: Members of the media have permission to republish the article linked above once credit is given to Internationalliving.com
Further information, as well as interviews with expert authors for radio, TV or print, is available on request. Photos are also available.
For information about InternationalLiving.com content republishing, source material or to book an interview with one of our experts, contact PR Managing Editor, Marita Kelly, +001 667 312 3532, mkelly@internationalliving.com
Twitter: @inliving
Facebook: https://www.facebook.com/International.Living/
About International Living
Since 1979, Internationaliving.com has been the leading authority for anyone looking for global retirement or relocation opportunities. Through its monthly magazine and related e-letters, extensive website, podcasts, online bookstore, and events held around the world, InternationalLiving.com provides information and services to help its readers live better, travel farther, have more fun, save more money, and find better business opportunities when they expand their world beyond their own shores.
InternationalLiving.com has more than 200 correspondents traveling the globe, investigating the best opportunities for travel, retirement, real estate, and investment.