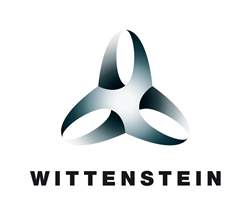 SAFERTOS combined with a debugger such as Lauterbach offers a complete solution for complex, multicore, safety systems
BRISTOL, England (PRWEB) November 26, 2019
WITTENSTEIN high integrity systems (WHIS) and Lauterbach offer a fully functional, time-limited demo of SAFERTOS® and TRACE32® for free download. The demo showcases the new SAFERTOS awareness from TRACE32, allowing the developer to display all SAFERTOS System Resources. The new SAFERTOS demo is for the Arm® Cortex®-M0+ on the NXP S32K118, using IAR, and has the Lauterbach simulator packaged directly into the demo.
The TRACE32 awareness for SAFERTOS includes Task Information, Dynamic Thread Performance Measurement, and SAFERTOS Specific Display of Trace Listing, as well as Statistic Evaluation and Graphic Display of Task and Function Run Times, PRACTICE Functions for OS Data, and SAFERTOS related Pull-Down Menu. The SAFERTOS awareness provides easy access to task lists and other kernel information, and generates performance analysis data, enabling customers to carry out effective debugging with the TRACE32 systems on targets running SAFERTOS.
SAFERTOS is a pre-emptive, safety critical Real Time Operating System (RTOS) available pre-certified to IEC 61508 SIL3 and ISO 26262 ASIL D. SAFERTOS is used internationally across a range of safety critical applications and is renowned for its high quality, delivering unprecedented levels of determinism and robustness to embedded systems whilst using minimal resources.
Lauterbach, the leading manufacturer of microprocessor development tools, announced support for SAFERTOS earlier this year. The new software package from Lauterbach contains a ready-to-run configuration for the SAFERTOS Real Time Kernel. The new SAFERTOS awareness provides easy access to task lists and other kernel information generates performance analysis data and enables customers to carry out effective debugging with the TRACE32 systems on targets running SAFERTOS. TRACE32, the class leading debug tool from Lauterbach supports SAFERTOS on Arm Cortex-M Architecture.
All features of the TRACE32 awareness for SAFERTOS do not require any additional target configuration or any hooks or patches within the OS itself. The philosophy of TRACE32 is for the application to behave exactly the same in the debug environment as on the final product; only this way can 100% certainty of testing be achieved.
"By making use of the Lauterbach support for SAFERTOS, WHIS increases the efficiency of developers working on large and complex applications," said Andrew Longhurst, Managing Director for WHIS. "SAFERTOS combined with a debugger such as Lauterbach offers a complete solution for complex, multicore, safety systems - a compelling design decision for many system architects."
"The continued collaboration of Lauterbach and WHIS ensures effective development of safety critical systems." said Rudi Dienstbeck, RTOS specialist at Lauterbach. "SAFERTOS and TRACE32 together form a best fit for creating complex, safe and secure applications."
Free, fully operational SAFERTOS demos are available from http://www.highintegritysystems.com/safertos.
About WITTENSTEIN high integrity systems
WITTENSTEIN high integrity systems is a safety systems company that produces and supplies real time operating systems and platform solutions to the Automotive, Aerospace, Medical and Industrial sectors worldwide. For more information, please visit http://www.highintegritysystems.com.
About LAUTERBACH
Lauterbach is the leading manufacturer of complete, modular and upgradeable microprocessor development tools worldwide with experience in the field of embedded designs since 1979. It is an international, well-established company with blue chip customers in every corner of the globe and has a close working relationship with all semiconductor manufacturers. At the headquarters in Höhenkirchen, near Munich, the engineering team develops and produces highly proficient and specialized Development Tools, which are utilized all over the world under the brand TRACE32. For more information visit http://www.lauterbach.com.