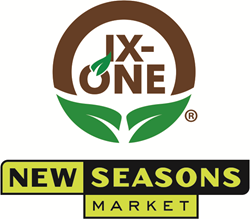 "Reliable product information is critical to successful category management, marketing and merchandising," said Dave Kauder, New Seasons Market's VP of Merchandising.
JACKSONVILLE, Fla. (PRWEB) September 14, 2018
The Data Council's IX-ONE solution takes high resolution product images for marketing and planogramming and captures all product attributes to create a centralized product data and image exchange for suppliers to access and share their product information with their trading partners. It captures over 20 photos and over 1,200 data points per item, including weights and dimensions, label-based claims, third-party certifications, supply chain information, and rich content for eCommerce. Members can leverage product information from one centralized repository the entire industry can trust to be complete and accurate.
"Reliable product information is critical to successful category management, marketing and merchandising," said Dave Kauder, New Seasons Market's Vice President of Merchandising. "Joining IX-ONE will help us provide the world-class service our customers expect and deserve, whether they're in a store or shopping online."
"We are thrilled to have New Seasons join our family of industry leading retailers, suppliers, brokers and distributors," said The Data Council's President, Ian Haldimann. "New Seasons is a highly regarded grocer known for being 'the friendliest store in town'."
About The Data Council and IX-ONE
The Data Council's IX-ONE is a membership based platform that provides independently verified and standardized product information to vendor, broker, distributor and retailer members. The solution allows its members use of all applicable data and images to run their businesses including internal systems, marketing and more. They physically handle and image every product including capturing all available data.
About New Seasons Market
New Seasons Market is a West Coast neighborhood grocer with a people-first culture that builds and sustains relationships for the greater good. The world's first B Corp grocery store, the company places as much value on taking care of its staff, its community and the environment as it does on growing and operating its business, resulting in genuine relationships between staff, vendors and customers. A respected champion of the regional food economy, it partners with farmers, ranchers and producers to deliver the best of the region, and pairs local, organic favorites with grocery classics to offer customers choice, value and flexibility. New Seasons started with a single store in Portland, Ore., in 2000 when three families and 50 friends united over shared values. Together with its 4,000 plus welcoming staff, New Seasons offers a unique retail experience in which communities come together to realize the potential of a healthy, sustainable food system. New Seasons has 21 neighborhood stores in Washington, Oregon and California, as well as four New Leaf Community Market locations in Northern California, and commits 10 percent of its after-tax profits back to the communities it serves.