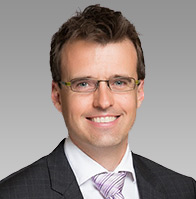 SAN FRANCISCO (PRWEB) February 28, 2019
New Signature is pleased to take part in the RSA 2019 conference alongside Microsoft to demonstrate advancements in SecOps capabilities. Jeff Dunmall, EVP of Global Managed Services for New Signature, will be one of the few featured presenters in the Microsoft theater and booth at the conference being held at the Moscone Center in San Francisco March 4 – 8. A full schedule of events can be found on the RSA website.
Dunmall will be presenting a session on SecOps: How to Operationalize Microsoft Cloud Data Security with ServiceNow. It will include a walk-through around how ServiceNow can onboard risk events from Azure AD Identity Protection and Microsoft Security Graph to add Microsoft Cloud Data Protection events to your system operation center. New Signature's Director of Information Security, Daryl Novak, will also be on hand to discuss how to decrease risk by taking a modern approach to security.
New Signature's security managed services extend the groundbreaking work that Microsoft has delivered by translating recommended actions into outcomes.
On the heels of Microsoft's announcement of their latest security solution, Azure Sentinel, Dunmall commented "Azure Sentinel provides a unique and cloud centric security incident and event management solution (SIEM) that is both simple to deploy and able to manage complex hybrid customer environments. Many customers struggle with complex on-premise SIEM deployments and even the best of these generally fall short on providing sufficient integration and insight to an organization's cloud-based assets."
To address these customer challenges, the New Signature team of experts leverage innovative platforms like ServiceNow operations and service management system to secure workflows using a comprehensive single system of record. By integrating these technologies with Microsoft Azure, security concerns are managed and mitigated quickly, efficiently and proactively. As a leader in Microsoft IT security, New Signature is dedicated to helping businesses of all sizes adopt modern security solutions to protect against threats.
About RSA Conferences:
Information is power. And wherever there's power, there are people looking to steal it. The RSA Conference is a series of global conferences of IT security professionals who work to stand against cyberthreats around the world. The RSA conferences draw over 50,000 attendees per year as the only even that offers a broad range of learning opportunities. RSA also delivers, on a regular basis, insights via blogs, webcasts, newsletters and more so you can stay ahead of cyber threats.
About New Signature:
New Signature is a cloud-first, full-service Microsoft partner committed to delivering innovative technology solutions that solve human challenges. Behind every interaction is our dedication to provide outstanding experiences and to build authentic relationships with those around us. We are passionate about driving transformational results for clients across all company sizes, geographies and industries.
With over 600 individual technology certifications, New Signature is a recognized expert at the forefront of Microsoft advancements and couples these powerful technologies with exceptional services to empower our customers, colleagues, and community.