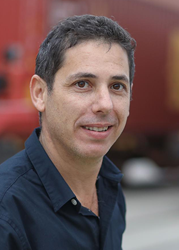 RALEIGH, N.C. (PRWEB) January 19, 2021
Haifa based company, eezyimport launched in the final quarter of 2019 as a software solution to end the problems associated with importing and customs for businesses of all sizes. SAAS solution, eezyimport enables online DIY filings for US importers, removes unnecessary third-party involvement, and simplifies the import process...all while reducing associated expenses for the end user.
E-commerce businesses of all types often state that the most confusing, expensive, and frustrating part of their journey is importing. From not knowing who to trust, to navigating complicated terminology, fees, and laws, importing can feel overwhelming to even the more experienced entrepreneurs.
Qualified American importers can be assigned with a filer code by the US customs regulator (CBP), making them completely independent. For such importers, eezyimport is the only SAAS solution available. For those who don't meet CBP's requirements, eezyimport creates a designated custom Broker Module, designed to provide the smaller importers with an alternative customs broker that reviews, confirms, and eventually files their Entry Summaries...all while providing them with complete control and full transparency of the process.
Asaf Fridenson, founder and CEO of eezy import says:
"By simplifying the process, we enable our customers to file their Importer Security Filing (10+2) and Entry Summary (7501) directly with the CBP. The natural flow of eezyimport glides the customer with a step by step filing process, and the online dashboard that provides an up-to-date view of the filing status."
It's fair to say that eezyimport is the opening shot for the new generation of import solutions. At the moment, eezyimport is focused primarily on US based companies and are thriving to support their users with an ecosystem that simplifies their import process to the fullest. Given that eezyimport also reduces costs for importers, they are well on track to become the supply chain solution for SMB importers worldwide.
More information is available at https://eezyimport.com