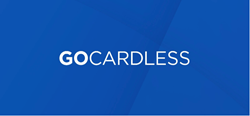 Payment preferences can have a huge impact on checkout conversion, especially for subscription businesses. There is no 'one size fits all' solution but businesses must understand that choice is crucial if they want to continue to appeal to consumers. If you fail to offer the most relevant options fo
SAN FRANCISCO (PRWEB) June 04, 2019
GoCardless, the global leader in recurring payments, has today unveiled a new research report on global consumer payment preferences for recurring purchases. The complimentary report, entitled "Payment Preferences for Recurring Purchases: The Consumer Payer 2019," is now publicly available and can be downloaded here.
The report's research, conducted by YouGov, found that while there is a strong preference for credit cards, debit cards and bank checks when paying for online subscription-based services (e.g., iCloud storage, Netflix and Amazon Prime memberships, etc.), an increasing number of U.S. consumers (19%) would now consider paying through ACH Bank Debit (also referred to as Direct Debit). ACH is a payment option only available in the U.S. for high-volume, low-value payments, and charges fees low enough to encourage the transfer of low-value payments. The system is designed to accept payment batches, so that large numbers of payments can be made at once.
This study also finds that while consumers in many other global countries use Bank Debit for subscription-based purchases, U.S. businesses lag behind most other countries in providing ACH Bank Debit as an option for payments. Instead, U.S. businesses continue to rely primarily on credit and debit cards, which charge higher interest rates, work in a fragmented manner with other global payment methods, and often result in customer churn.
Highlights of U.S. Findings:

Of the payment methods U.S. consumers selected for online subscriptions, 38% are likely to use a credit card, 34% use a debit card, 22% use a digital wallet, and 19% select Bank Debit.
North American consumers use credit cards for more than half of their payments, more than any other region surveyed.
Around one fifth of U.S. consumers surveyed would likely pay for an online subscription by Bank Debit.
Of 30 of the largest subscription-based websites in the U.S., all offer payment options using credit and debit card, 53% offer PayPal, and 6% accept other forms of payment. None offered ACH Bank Debit as an option.
A typical U.S. consumer signs an average of 38 checks each year (roughly one check per week). In contrast, mobile transactions in China were worth $41.5 trillion in 2018.
Hiroki Takeuchi, CEO of GoCardless, said: "Payment preferences can have a huge impact on checkout conversion, especially for subscription businesses. There is no 'one size fits all' solution but businesses must understand that choice is crucial if they want to continue to appeal to consumers. If you fail to offer the most relevant options for recurring payments, customers will walk away."
The research also found that:

Globally, more than 30% of consumers were likely to choose Bank Debit to pay for online subscriptions in the majority of international markets (90%); North America being the only exception (19%).
Despite Bank Debit ranking as a key subscription payment method, only one 1 in 44 top global subscription companies offer this option.
The report shows there are many factors that influence how customers like to pay – some, deeply cultural. For example, in the U.S., checks are still a popular payment method when paying regular household bills, which is unusual when compared to European markets. Other insights include the fact that in Germany, cash is still king, as 40% are 'very unlikely' to use credit cards and 29% feel the same about debit cards.
"Today's consumers are shopping and paying for things differently," commented John Phillips, Managing Director of Europe, Zuora Inc, a global subscription billing platform. "Subscription-based services are exploding in popularity because they give greater value and flexibility. We see more and more consumers using a greater variety of innovative payment methods - including digital wallet services and Bank Debit - because of their ease and convenience. To meet changing consumer expectations in the Subscription Economy, businesses need to offer convenience and flexibility in how they accept payments."
Neil Proctor, Global Head of Customer Systems at Hive said: "You need to understand customer preference for payments. Hive initially thought credit cards would work in all markets, but we quickly realized that wasn't the case. You have to give customers options if you're going to make recurring payments work for your customers."
Tom Rotem, Chief Executive of Chargify, agrees with Proctor, commenting, "Subscriptions are in essence relationships that constantly change over time. In recent years, the ability to offer a menu of payment options has increased in importance for both getting new customers in the door and retaining them as the customer/merchant relationship evolves."
Research methodology:
GoCardless partnered with YouGov in Q4 2018 to survey 12,785 consumers in 10 global markets on consumer payer preferences. The survey covers four typical, recurring purchase uses cases: household bills, traditional subscriptions, online subscriptions, and instalments. Consumers were asked about their payment preferences among debit cards, credit cards, digital wallets (e.g., PayPal), and Bank Debit (e.g., ACH, Bacs, SEPA). The markets surveyed for this report include: UK, France, Germany, Spain, Denmark, Sweden, USA, Canada, Australia, and New Zealand, which collectively represent more than two-thirds of the world's recurring payment volume.
Further desk research was conducted by in April 2019 by GoCardless, into the publicly viewable checkout flows of top international subscription companies.
About GoCardless:
GoCardless is a global leader in recurring payments. GoCardless' global payments network and technology platform take the pain out of getting paid for businesses with recurring revenue. More than 40,000 businesses worldwide, from multinational corporations to SMBs, transact through GoCardless each month, and the business processes $10 billion of payments each year. GoCardless is headquartered in London and has offices in France, Australia, Germany, and in the United States. For more information, please visit https://gocardless.com/.