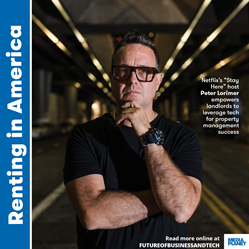 ...over 90 percent of the largest U.S. cities have seen rent increases over the last year, with an upward trend in millennial renters.
NEW YORK (PRWEB) March 27, 2019
According to ApartmentList's 2018 National Rent Index, over 90 percent of the largest U.S. cities have seen rent increases over the last year, with an upward trend in millennial renters. However, according to the U.S. Census Bureau, more than one-fifth of multifamily renters were delinquent in their payments at one point or another. These topics and more on the business of renting is covered in the new 'Renting in America' campaign, out today by the leading independent publishing house of content marketing campaigns, Mediaplanet, in partnership with one of the campaign's leading partners, Equifax.
While times have changed (and so too has the technology to drive the rental application process), many landlords and property managers have yet to jump onto the new wave of digital transformation. In an effort to benefit both the renter and the property manager, Equifax has partnered with Mediaplanet to educate readers on why taking advantage of new technology is essential to streamlining the tenant-screening process.
Within the campaign's exclusive editorial, Tyler Sawyer, vice president of Rental and Real Estate at Equifax, outlines the barriers surrounding the current state of tenant screening, supported by research and survey data from MMR Research. Additionally, Sawyer provides insight into the new multifaceted solutions Equifax has developed to help streamline, automate and optimize the day-to-day business lines of both the landlord and the renter, stating that "leveraging a third party for employment and income verification system enables property managers to keep renters satisfied during the application process."
The print component of Mediaplanet's "Renting in America" campaign is published today, March 27th, as a centerfold insert within USA TODAY in the markets of Los Angeles, San Francisco, Las Vegas, New York, Seattle, Washington D.C., Houston, Cleveland, Southern Florida and Atlanta, with a circulation of approximately 250,000 copies and an estimated readership of 750,000. The digital component of the campaign lives online at Mediaplanet's independent content hub, as well as through a vast range of social media strategy including top news sites and partner channels. To read the digital version of the article, click here.
About Mediaplanet
Mediaplanet is an independent publishing house that specializes in the creation of content marketing campaigns covering a variety of industries. We tell meaningful stories that educate our audience and position our clients as solution providers. Our unique ability to pair the right leaders with the right readers, through the right platforms, has made Mediaplanet a global content marketing powerhouse. Our award-winning stories have won the hearts of countless readers while serving as a valuable platform for brands and their missions. Just call us storytellers with a purpose. Please visit http://www.mediaplanet.com for more on who we are and what we do.
About Equifax
Equifax is a global information solutions company that uses trusted unique data, innovative analytics, technology, and industry expertise to power organizations and individuals around the world by transforming knowledge into insights that help make more informed business and personal decisions. Headquartered in Atlanta, GA., Equifax operates, or has investments, in 24 countries in North America, Central and South America, Europe and the Asia-Pacific region. It is a member of Standard & Poor's (S&P) 500® Index, and its common stock is traded on the New York Stock Exchange (NYSE) under the symbol EFX. Equifax employs approximately 11,000 employees worldwide.
Press Contact:
Kirsty Moir
kirsty.moir (at) mediaplanet (dot) com
646-942-1412