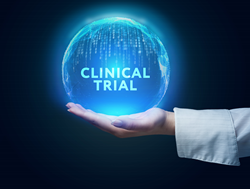 How can a drug aimed at the general public be trusted if its effect on other races and ethnicities is unknown? Both for patients themselves and for public confidence in the drug development process, we need to improve diversity in clinical trials.
TYSONS CORNER, Va. (PRWEB) July 19, 2021
While nearly 40% of Americans belong to a racial or ethnic minority, the base of patients who participate in clinical trials for new drugs skew heavily white—in some cases, 80 to 90 percent.(1) "How," asks Dr. Harsha Rajasimha, founder and CEO of Jeeva(TM) Informatics, "can a drug aimed at the general public be trusted if its effect on other races and ethnicities is unknown? Both for patients themselves and for public confidence in the drug development process, we need to improve diversity in clinical trials."
Clinical trials follow a comprehensive plan, called a protocol, and normally go through three or four phases before FDA approval is granted or denied. However, there are currently no regulatory demands on patient diversity. According to Rajasimha, minorities underrepresented in clinical trials include women, members of the LGBTQ+ community, people living in rural or hard-to-reach geographies, native Americans or other indigenous populations and citizens of the global community. Any benefits they derive from medications after marketing approvals by the FDA are hence subject to the results of testing them on a homogeneous group during clinical trials.
In 2012, only 17% of patients enrolled in industry-sponsored clinical trials were of a racial or ethnic minority, despite these groups making up about one-third of the population.(2) In the absence of regulatory guidelines, action is needed to highlight patient variety, recruit more diverse patients than ever before, and provide opportunities to access advanced health care deliveries before they are marketed.
Diversified Trials Provide Complete Evidence
While patients of all races and ethnicities encounter health care challenges, there often are unique nuances to their challenges based on their demographics. The symptoms and incidence of cardiovascular, metabolic, neurological, and rare diseases can vary across lines of ethnic and genetic backgrounds, notes Rajasimha, and also between the sexes. Prostate cancer, for example, affects black males approximately twice as often as white males, though black males make up only 3% of said cancer clinical trial enrollment.(3) Additionally, women have unique medical needs due to hormone balances that differ significantly from men. African Americans may have a higher incidence of diabetes than Caucasians. And individuals with certain genetic variations may need to be tested differently or treated at different dosages. "We need diverse populations enrolled in clinical trials for proper evidence generation to help ensure that a therapy is effective for everyone it is intended to help. It's just good science," says Rajasimha.
Children are also among the grossly underrepresented sections of the population. Recent news about the COVID-19 vaccine has largely ignored the plight of children who are waiting to be vaccinated and still risk infection. A total of 4.06 million children in the U.S. have been infected with the coronavirus since the pandemic started—14.2% of all cases. Since vaccination started, however, children now represent 22.3% of infected patients.(4) "Only 3 to 10% of clinical trials are devoted to pediatrics," says Rajasimha. "How many children could have been spared getting infected with the virus if a vaccine had been developed for them alongside the adults?"
According to Rajasimha, the problem is that in the United States, we still have many socio-economic and geographic divides, which results in a lack of diversity in clinical trials. We need to change that dynamic to improve the pipeline of medical and healthcare advances for all populations. Rajasimha says he founded Jeeva Informatics to heal a broken system by improving patient recruitment for drug trials, increasing participation and retention rates among diverse patients who may not otherwise be invited to participate in new drug trials, and by increasing access to innovative research opportunities.
"We recognized that one issue affecting us all was limited medical discoveries and treatments due to race and other minority issues," said Rajasimha. His company set out to develop human-centric tools and technologies that will greatly ease and simplify the process of managing or participating in clinical trials. The technologies the company develops consider all perspectives and emerge from a deep understanding of the R&D process, the regulatory environment, and the patient journey.
Location and Logistics
Low patient recruitment across demographics underscores the fact that a clinical trial is not only a complex medical and scientific problem, but also a complex logistical problem. This is one reason that these projects have historically tended to take place in close proximity to major medical research organizations; some 50% of FDA trials are conducted in one to two percent of all US zip codes.(5) This reliance on large metropolitan areas, however, by omitting a larger percentage of possibly eligible residents of rural areas and hard to reach geographies, can, notes Rajasimha, all by itself skew the results. The sheer number of people involved also requires trial coordinators to attract people who have the time and money to devote to them—one reason, he suggests, for the preponderance of affluent white men living near clinical sites.
To find new and improved ways to address the healthcare challenges facing today's socio-economic and geographically diverse patients, Rajasimha developed a technology platform to launch an effort to increase diversity in clinical trials. The idea was conceived as part of his efforts to address many of the challenges faced in patient recruitment, including travel logistics, patient education, and data management.
Jeeva eClinical Cloud is a software as a service (SaaS) platform that increases opportunities for socio-economically and geographically diverse patients to participate in clinical trials independent of their location via a modular and flexible bring-your-own-device (BYOD) solution designed to accelerate remote patient recruitment. The data-driven solution is browser-based and does not have to be downloaded, making it accessible to any of the worldwide base of internet users—currently estimated at 3.97 billion, more than half of the globe's population.(6)
"When built into a clinical trial protocol," says Dr. Rajasimha, "it can significantly broaden the potential diversity of the study without overburdening its cost. Perhaps as well, regulatory agencies such as the FDA could take a more active role in broadening the diversity of participants in clinical trials."
About Jeeva Informatics
Jeeva Informatics Solutions, Inc., based out of Tysons Corner, VA, partners with Biopharmaceutical sponsors, CROs, and clinical researchers to accelerate clinical studies. The Jeeva TRIALMAGNET(TM) package of the patent pending Jeeva eClinical Cloud platform achieves remote patient recruitment goals by as much as three times faster. Jeeva's flexible bring your own device (BYOD) SaaS solution works on any browser-enabled mobile device and saves more than 70% time by minimizing logistical burden on study teams and patients. Modular software design allows a rapid study configuration with the features and workflows that fit the specific trial protocol whether short-term or long-term, cross-sectional or longitudinal, interventional or observational studies, clinical phase or post-market, hybrid or fully remote. To learn more, visit jeevatrials.com.
1. "Clinical Trials Have Far Too Little Racial and Ethnic Diversity," Scientific American, September I, 2018, scientificamerican.com/article/clinical-trials-have-far-too-little-racial-and-ethnic-diversity/
2. Chino, Dr. Fumiko; "Minority Participation in Clinical Trials: A Call to Action"; 21 Aug 2019; Astro; astro.org/Blog/August-2019/Minority-Participation-in-Clinical-Trials-A-Call-t
3. Klane, Lindsey. "Improving Clinical Trial Patient Diversity: Can Central Imaging Play a Role?" MUH Life Sciences, June 2021, appliedclinicaltrialsonline.com/view/improving-clinical-trial-patient-diversity-can-central-imaging-play-a-role
4. American Academy of Pediatrics; "Children and COVID-19: State-Level Data Report"; Last updated 12 July 2021; services.aap.org/en/pages/2019-novel-coronavirus-covid-19-infections/children-and-covid-19-state-level-data-report/ | Accessed 15 July 2021
5. "Why We Need To Improve Patient Diversity Amongst Clinical Trial Participants," MD Group, mdgroup.com/blog/why-we-need-to-improve-diversity-amongst-clinical-trial-participants/
6. "Internet Usage Worldwide—Statistics & Facts," statista.com/topics/779/mobile-internet/