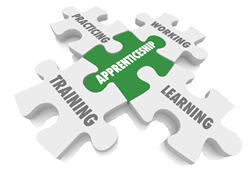 "We want to bring people in, provide them the training and best practices and have those people take care of our customers."
BOCA RATON, Fla. (PRWEB) March 03, 2020
When Palm Air was first founded in 2008, their aim was to change the way people in South Florida think about HVAC contractors. From the beginning they have been committed to providing their customers with cleaner, colder, more comfortable air and they understand that the only way they can achieve this is by ensuring their technicians are extremely skilled in servicing HVAC systems and also value building healthy relationships with their customers.
With those goals in mind, in 2019 they rolled out their apprenticeship program. The program was designed with 3 main purposes:

Ensuring Palm Air's ability to meet staffing requirements
Improving staff accountability
Providing a space for tech school graduates with little to no field experience to learn and advance with the help of seasoned professionals.
It is known that there is a shortage of skilled technicians in the HVAC industry and because of this, the company realized it could potentially affect their ability to provide quality service and their overall growth. At Palm Air, they do things a bit differently and instead of simply focusing on the mechanical equipment alone, they take a whole-home approach. Their ideologies are unique to their company and aren't taught in any tech schools. With the apprenticeship program, they train individuals who are relatively new to the industry and put them in a structured course where they can learn the ins and outs of the industry as well as the processes of Palm Air at the same time.
What Is The Apprenticeship Program?
The program is split into two main parts.
Program A
The first part of the program is a 90 day period where candidates are allotted 20-25 hours of part-time work as a parts runner. Candidates will balance being a part-time parts runner with studying and essentially doing a series of coursework and tests. This is a great position to start because the candidates still get a chance to take part in assisting with a job without running into any mishaps. Putting extra effort into learning will always be beneficial in the long-run.
Program B
Once the candidates have successfully completed program A, they are then moved to program B. This is where they have the opportunity to be paired up with an experienced technician who they will work along with to gain field experience. This is also where the candidates are signed up for an 18 months online course and they also have the option to enroll in FACAA training classes at Palm Beach Community College Campus.
Typically, their apprentices start out at $10-$12 per hour and once the program has been successfully completed and they've been placed, it goes up to $15 per hour.
Palm Air understands that their success depends on more than just the quality of their products, which is why they are dedicated to investing in their people. They offer a safe and educational environment for men and women who are fresh out of tech school with zero field experience learning and become the brilliant technicians they were meant to be. The apprenticeship program also gives management the confidence and knowledge that not only will the apprentices be good at what they do, but that they'll be doing it in a way that is specific to Palm Air.
Great work should be rewarded with great benefits that go beyond standard compensation. There are many employment opportunities at Palm Air here.