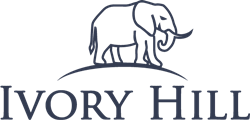 "I don't predict the future… I monitor market conditions.."
BLOOMINGTON, Minn. (PRWEB) November 09, 2021
A new financial adviser on the Twin Cities scene announced today that his firm has far outstripped expectations in its opening months of directing the wealth and retirement plans for small businesses and other clients.
Ivory Hill started in November 2020 and is already managing more than $38 million in assets, far surpassing its initial goal of reaching $10 million by the end of 2021, thanks to monthly increases ranging from $2 million to $3 million a month.
"I started with managing zero assets, a noncompete clause from my previous firm and absolutely no clients," said Kurt Altrichter, Ivory Hill's founder, who has worked in the profession for more than a decade before setting off on his own. "I couldn't even take any clients that I had previously."1
Altrichter said the foundation of his success is built on managing downside risk , instead of leaning on the industry's cookie-cutter formula of over-reliance on diversifying retirement and other investment portfolios, then setting them on autopilot.
"My investment philosophy is pretty simple," he said. "I measure historical market conditions – I don't try to predict the future. It's as if you are driving a car. If it's raining outside, conditions won't tell you exactly when you will get into an accident, but they will signal it is prudent for you to slow down, apply your wipers and increase your awareness."2
Sizing up risk often comes down to knowing when to reduce exposure to an investment and when to increase exposure, according to Altrichter.
"I am hyper-focused on downside risk," he said. "I don't predict the future. I monitor market conditions and make decisions off my data. What matters isn't getting better returns, but rather trying to be down less."
Altrichter's strategy is working for a wide range of clients, whether small to medium-size businesses building retirement plans and other benefits for their employees, or individuals seeking confidence that their post-work lives will be financially comfortable.
Altrichter wants his clients to know that his success is tied to theirs and will last over many years.
"I want to grow with my clients over time," Altrichter said, "because that's the best way to do it. I'm not trying to build a clientele that looks great today, even though it does. I want to build a clientele that looks good in ten and 20 years."
When comparing himself to what he calls the larger "Wall Street firms and the larger private wealth management firms," Altrichter encourages his clients to keep a healthy cash reserve. This way, he said, they can let their money continue to work for them and not have to worry about dumping stocks for any short-term needs in the event of a sudden and sharp downturn in the larger economy.3
"This is a very basic principle of investment management that I don't think a lot of advisers emphasize, because they get paid more based on more assets that they have under management," Altrichter said.
An example of this philosophy's fiscal wisdom can be illustrated during the depths of the economic turmoil as the coronavirus pandemic was especially severe.
"What investors learned during COVID was that you need to have a plan for when the market is down, and the easiest way to do that is to have a healthy cash position so you don't have to worry about your investments," he said. "Otherwise, they become afraid because they need money now, and they want to sell out of the market, then they're afraid to get back in. Now we get into this market timing issue. That isn't advantageous for anyone, and most importantly it hurts the client."
About Ivory Hill:
As a fee-only fiduciary financial advisory firm, Ivory Hill specializes in creating holistic retirement plans and private wealth management for forward-thinking organizations and individuals. We advise CFOs, CEOs and human resource directors on plan design, vendor sourcing, investment selection and monitoring, fiduciary governance and financial wellness education. For more information, visit http://www.ivoryhill.com.
Attention producers, editors, and reporters – Representatives of Ivory Hill are available to be booked for interviews. To make coordinating schedules and calendars easy and hassle-free, contact publicist Robb Leer 612.701.0608.
To obtain more information on managing downside risk; click on the following white paper links here below.
1) For research on managing downside risk see white papers https://papers.ssrn.com/sol3/cf_dev/AbsByAuth.cfm?per_id=2224980
2) For research on managing downside risk see white papers https://papers.ssrn.com/sol3/cf_dev/AbsByAuth.cfm?per_id=2224980
3) For research on managing downside risk see white papers https://papers.ssrn.com/sol3/cf_dev/AbsByAuth.cfm?per_id=2224980