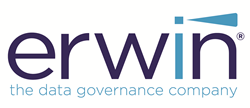 The erwin DI Suite harmonizes IT-focused data management with business-led data governance so every stakeholder has access to relevant data to do their jobs.
MELVILLE, N.Y. (PRWEB) February 04, 2020
erwin, Inc. today announced the availability of a new version of the erwin Data Intelligence Suite (erwin DI). erwin DI synchronizes data management and data governance processes in an automated flow so data assets are stored in a central data catalog and then made accessible and understandable within a business context via role-based views.
"The erwin DI Suite harmonizes IT-focused data management with business-led data governance so every stakeholder has access to relevant data to do their jobs," explains Adam Famularo, erwin's CEO. "We're trying to help customers turn their data from a burden into a benefit by fueling an accurate, real-time, high-quality data pipeline they can mine for insights that lead to smart decisions for operational excellence."
The erwin DI Suite includes the erwin Data Catalog (erwin DC) and erwin Data Literacy(erwin DL) solutions. erwin DC automates enterprise metadata management, data mapping, reference data management, code generation, data lineage and impact analysis. It integrates and activates data in a single, unified catalog in sync with business requirements to schedule ongoing metadata scans from the widest array of sources, keep metadata current with full versioning and change management, and easily map data elements from source to target and harmonize data integration across platforms.
erwin DL provides self-service, role-based, contextual data views. It also provides a business glossary for the collaborative definition of enterprise data in business terms. It also includes built-in accountability and workflows to enable data consumers to define and discover data relevant to their roles, facilitate the understanding and use of data within a business context, and ensure the organization is data literate.
A comprehensive list of erwin-owned standard data connectors is included with erwin DI for automated harvesting, refreshing and version-controlled metadata management. Optional erwin Smart Data Connectors reverse-engineer data movement code of all types and connect bi-directionally with reporting and other ecosystem tools. These connectors offer the fastest and most accurate path to data lineage, impact analysis and agile data preparation.
Enhancements in the latest release of erwin DI focus on ease of use and configurability, expanded connectivity and enhanced visualization and navigation. They include:

Enhanced, configurable user interface and more powerful data lineage
o New summary view for search and browse
o Interactive mind map that enriches data lineage with semantic relationships and deeper drill-down and filtering
o New sensitive-data dashboard consolidating the view of sensitive data across systems complete with drill-down
o User-defined view and filtering

New flexible metamodels supporting a robust, customizable data governance framework
o Ability to create different types of business assets according to organizational requirements
o Custom attributes creation that can be combined with any type of data
o Authoring-workflow integration and bulk import for custom assets
o Support for the full range of semantic associations between all business and technical asset types
o Ability to define multi-relationships between any every association type
o Contextually complete and fully navigable

New and enhanced metadata scanning and curation
o New JDBC connectors for Snowflake and Google Big Query
o Enhanced JDBC connectors for Oracle, SQL Server, Teradata
oExpanded logical name (ELN) engine execution at the metadata system and environment level
"We're working with some of the largest names in financial services, healthcare, manufacturing and critical infrastructure to get a handle on the vast amounts of data they generate to ensure greater data literacy and accountability among all their stakeholders," adds Famularo. "Across industry, digital transformation is reshaping how enterprises evolve their business models and gain a competitive edge, which requires data-driven intelligence to fuel strategic decisions."
About erwin, Inc.
As the data governance company, erwin provides enterprise modeling and data intelligence software to help customers discover, understand, govern and socialize their data to mitigate risks and realize results. The erwin EDGE platform facilitates IT and business collaboration in driving actionable insights, agile innovation, risk management and business transformation. We help government agencies, financial institutions, healthcare companies and other enterprises around the world unlock their potential by maximizing the security, quality and value of their data assets.