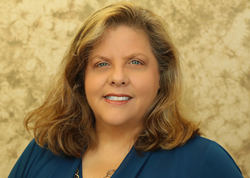 LIMEPORT, Pa. (PRWEB) April 26, 2021
Lehigh Valley Business has selected New Vitae Wellness and Recovery and Kathi Eichman, New Vitae's Vice President of Quality, Safety, and Compliance, as a 2021 Health Care Heroes recipient.
Lehigh Valley Business created Health Care Heroes to recognize individuals and organizations who have had a positive impact on the quality of health care in the Greater Lehigh Valley area. Honorees were selected by Lehigh Valley Business editors.
"The 2021 Health Care Heroes go above and beyond to meet the needs of the community through innovative thinking and creative ideas. They are often described as miracle workers," said Suzanne Fischer-Huettner, group publisher of Lehigh Valley Business. "During these challenging times, they work tirelessly to provide extraordinary care to those in need. Lehigh Valley Business thanks them for all they have done and will continue to do to bring exceptional health care to our community."
As Vice President of Quality, Safety, and Compliance, Eichman supports New Vitae's locations with a lens of safety, quality, and compliance. Most recently, she worked with other New Vitae leaders to design and implement New Vitae's COVID-19 safety protocols. New Vitae Wellness and Recovery is a trusted leader in behavioral health and offers residential, behavioral, and mental health care.
"We are honored to be recognized among the Lehigh Valley Business Health Care Heroes," said New Vitae President and CEO, Judith Yanacek. "We are so thankful for the amazing work of our staff, who continue to offer the best in residential and clinical care. Additionally, Kathi is incredibly deserving of this recognition, and we are so happy to celebrate this wonderful accomplishment with her."
Winners will be honored June 1 during an online celebration from 9 to 10 a.m. at https://www.lvb.com/event/healthcare-heroes/. Each winner will be celebrated for their achievements through video storytelling. Guests will have the opportunity to participate in the program by sharing congratulations and cheers using social media platforms. The event hashtag is #LVBevents. For tickets, visit https://www.lvb.com/event/healthcare-heroes/.
Honorees also will be profiled in a magazine in the June 7 issue of Lehigh Valley Business, which also will be available online at lvb.com.
About New Vitae Wellness and Recovery: New Vitae Wellness and Recovery is dedicated to providing comprehensive behavioral health care services and supportive residential opportunities for adults. Our array of services promotes holistic wellness through varying levels of residential supports that are combined with clinical services for individuals who experience mental health, addiction, brain injury, and intellectual disability challenges. With sites in Bucks, Lehigh, and Philadelphia counties, New Vitae works with individuals and families to utilize personal strengths, develop personal independence, and provide opportunities for community connections. To learn more about our services, please visit http://www.newvitaewellness.com.