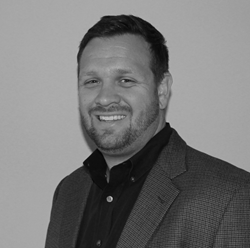 "Our team is strong, our expertise is well known and our customer approach will make us even more successful" said Mike Croes. "I'm looking forward to the challenges ahead of us!"
Lyndhurst, New Jersey –
(PRWEB) May 12, 2017 -- Sika Corporation is pleased to announce both of the following promotions:

Sebastien Godard, the current Senior Vice-President of Interior Finishing to General Manager of Sika Sweden - Europe
Mike Croes, the current Western District Manager to Vice-President of the Interior Finishing Division – Sika USA
Both promotions are effective as of today, May 10, 2017
Sebastien Godard started within Sika Corporation on January 2014 and led the Interior Finishing Business through changes and growth. Thanks to its new product launches and a significant increase of the sales team in the field, Sika has become an active player in the Floor Covering Industry and provides efficient solutions to make ''Your Floors Sika Secure'', such as underlayment, moisture mitigation and wood floor adhesives.
Mike Croes has been with Sika since 2005. He is currently the Western District Manager for Interior Finishing and has been actively involved in the Strategy and the Development of the Interior Finishing Business since the last years. His strong knowledge of the Industry, his high professionalism and his proven commercial skills will bring the Interior Finishing Business to a great level in the Industry.
"I'm very excited by the challenge ahead of me" said Mike Croes, new appointed Vice President Interior Finishing. "Our team is strong, our expertise is well known and our customer approach will make us even more successful. I'm looking forward to pursuing the work that has been done"
Sika Corporation wishes the best to Sebastien and Mike in their new challenges.