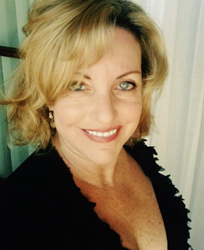 Now more than ever we need to tap our own creative resources to find new ways to solve problems, enjoy our home-based lives, and appreciate our natural surroundings with a fresh eye.
CHARLESTON, S.C. (PRWEB) November 18, 2020
In a world beset by dramatic changes and challenges, a transformative new website sparks a creative revolution by inspiring uniquely positive approaches to everyday life. Known as LindaJWalderC, the website was launched today by trailblazing philanthropist Linda J. Walder, founder of The Daniel Jordan Fiddle Foundation for Adult Autism. A lifelong writer of poetry, creative problem-solver, and resilient survivor of tragic circumstances, Walder's interactive web platform invites visitors of all ages to share her personal journey and to spark their own innate creativity by exploring imaginative new ways to cope with challenging times. (The "C" in the title honors the memory of Linda's late husband and guiding light Dan Cotto.)
Says Linda: "My hope is that visitors entering my website will be transported out of their daily lives and into an entertaining and thought-provoking space. There is no other website, to my knowledge, that focuses on discovering and harnessing one's own creative instincts. By sharing my personal journey with others, I want to help unleash the power of creativity we all possess."
The website features Linda's poetry, creative projects and ideas, and thought-provoking stories about surviving life's challenges with resiliency. The content will be updated constantly, offering fresh ideas for enhancing one's life, as well as uplifting approaches to coping with stressful situations of all kinds. Linda's vision was to create a website that provides a creative oasis and a break from everyday trouble and despair by presenting fun and whimsical projects, poetry, and stories about resiliency.
According to Linda, "Now more than ever we need to tap our own creative resources to find new ways to solve problems, enjoy our home-based lives, and appreciate our natural surroundings with a fresh eye."
Linda's creativity blossomed early in childhood and continued throughout her education, studying art, literature, and history. After graduating from Vassar College, Linda thrived in the creative world of art and fashion public relations. Then, after graduating from The Benjamin N. Cardozo School of Law, Linda continued her focus on the arts as an attorney for artists.
For the past 20 years, Linda Walder has been a visionary and activist in the field of adult Autism. Her internationally-recognized Foundation (The Daniel Jordan Fiddle Foundation) has led the global community in accepting, valuing, and supporting the diversity of adults diagnosed with Autism Spectrum Disorder. Her personal journey of resiliency and hope has inspired the Autism community, and beyond, who gravitate towards Linda's compassionate and innovative spirit.
Linda's own story is one of courage and heart. She is the mother of an adult daughter and a son (who died of an Autism-related seizure at age 9). She is also a recent widow, navigating the crushing loss of her beloved husband. As she embarks on a new journey of personal growth, rebalancing, and creativity, she invites others to join her journey by visiting her website and by sharing their own personal stories with her.
Says Linda: "Life is constantly changing and evolving for each of us, and it often feels overwhelming. I believe that by tapping into our inherent creativity, problems can be addressed in new ways, relationships can be enhanced, and life can be more fulfilling and fun. My hope is that visitors to the website become active participants who infuse creativity into all aspects of their lives and the world."
In addition to poetry, the LindaJWalderC site features inspiring life lessons on personal enrichment, harnessing one's creative spirit, building resiliency, and creating positivity out of loss. The website, which reflects the unique colors and beach-y feeling of Linda's Charleston, South Carolina, home, will feature lifestyle projects; recipes inspired by Linda's garden; photos of her Havanese dogs; travel, book, and art exhibition suggestions; poetry readings; and lots of other fun, whimsical, relatable content inspired by everyday life. Follow her on Instagram.
Linda J. Walder C.'s first collection of poetry will be published in 2021 by Free Verse Press.
For more information or for interviews with Linda J. Walder, please contact: Linda Mann,
Mann Media, 212-675-0100, linda@PRdivas.com/