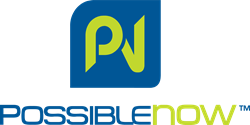 The white paper also offers guidelines on how to collect consent, with particular emphasis on the role preference management plays in any marketing communications strategy.
DULUTH, Ga. (PRWEB) August 22, 2018
PossibleNOW™, the leading provider of enterprise consent and preference management solutions, today announced the availability of its latest research white paper: "Earning And Maintaining Consent In The GDPR Era", a thorough look at what companies and enterprises need to do to secure customer consent and trust through preference management given the new GDPR regulations. Click here to request the white paper.
The General Data Protection Regulation (GDPR) is a regulation in the European Union (EU) on data protection and privacy for all individuals within European Union countries. It also addresses the export of personal data outside the EU and is designed to give control to citizens and residents over their personal data and how it is used by companies.
The new white paper from PossibleNOW outlines how companies must now adhere to new GDPR regulations, which means they must create and follow new policies and procedures for customer communications and follow specific guidelines when collecting consent from their customers.
The white paper offers key strategies and best practices for enterprises to follow when collecting consent, including a sample communications matrix that serves as an example organizations may follow. The white paper also offers guidelines on how to collect consent, with particular emphasis on the role preference management plays in any marketing communications strategy.
PossibleNOW experts discuss how certain language and marketing communication is affected in vehicles such as offers, forms, and promotions, and the white paper goes into detail describing the importance of having a preference center on a website, which can be accessed anytime on the company's website or via the email footer.
A preference center accomplishes the following:

lists the various communications to which you can subscribe to or unsubscribe
allows you to provide or revoke consent by communication channel
provides the ability to advertise high-value content
The paper also addresses new strategies in maintaining consent going forward, including the proper way to address unsubscribe requests made by consumers.
"Following new regulations is about more than just keeping compliant with new rules and enforceable legislation," said Eric Tejeda, Marketing Director. "This white paper is a critical roadmap to helping companies in every industry build trusting, long-lasting relationships with consumers who are now in the driver's seat when determining how companies communicate with them. Organizations that follow the recommendations in this white paper will find that their customer relationships will be strengthened even within the confines of the new GDPR regulation."
Click here to request a copy of the new white paper from PossibleNOW.
About PossibleNOW:
PossibleNOW leverages powerful technology and industry-leading expertise to enable companies to listen to customers, remember what they like and dislike and respond in useful, personalized ways. Its enterprise consent and preference management platform, MyPreferences®, collects customer and prospect preferences, stores them safely and makes them available to any other system or application in the enterprise. PossibleNOW strategic services experts identify opportunities, plan technology deployments, design preference collection interfaces and position clients for a win. PossibleNOW is purpose-built to help large, complex organizations gain control over communications, mitigate compliance risk and reduce marketing expenses while improving customer experience and loyalty. For more information visit https://www.PossibleNOW.com.