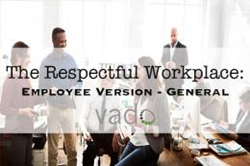 ENCINO, Calif. (PRWEB) August 26, 2020
According to the US Equal Employment Opportunity Commission, there were nearly 73,000 charges of workplace discrimination during 2019. The charges involved retaliation, disability, race, sex, age, national origin, color, and religion. These allegations can have a serious impact on the company. A new anti-discrimination resource center has launched to help businesses provide proper training to their employees.
"Businesses hire people and train them on their specific job, but they forget how important it is to train them regarding discrimination," explains Myron Curry, founder of Business Training Media. "Every employee needs anti-discrimination training so that you have a respectful workplace, and you are protecting your company."
It's crucial that businesses provide anti-discrimination training for their employees. This helps to create a better workplace, as well as avoid possible legal issues if discrimination charges arise. Business Training Media has launched a new anti-discrimination resource center that helps to teach people about harassment, diversity and inclusion, workplace bullying, gender differences, and sexual harassment, among other important issues.
The resource center includes a collection of training materials, including videos, online courses, movies, informational booklets, and more. There are some courses that are also specific to geographic areas, such as California, Connecticut, and Canada. Some of the training materials in the resource center include:

Preventing Workplace Discrimination for Managers and Supervisors
Practice Respect – Anti-Discrimination, Diversity & Inclusion Online Course
Preventing Workplace Discrimination for Managers and Supervisors Meeting Kit
Teen Guidance – Overcoming Prejudice & Discrimination
Harassment & Diversity: Respecting Differences
Understanding the New ADA Video
Defeating Unconscious Bias
Drop By Drop - Subtle Discrimination
It's Still Not Just About Sex Anymore: Harassment and Discrimination in the Workplace
"Our comprehensive anti-discrimination resource center has everything organizations need to offer proper training to their management and staff," added Curry. "We cover all types of discrimination and offer a variety of ways to access the information, so there is something for everyone."
To access the anti-discrimination resource center, visit the site at: https://www.businesstrainingmedia.com/discrimination.php
Business Training Media offers over 6,500 training products, including online courses in management, cybersecurity, customer service, sexual harassment, COVID-19 resources, and more. The company has provided training for such companies as Bank of America, FedEx, Verizon, Google, Yahoo, and more. To learn more or register for the course, visit the site: https://www.businesstrainingmedia.com
About Business Training Media
Founded in 1998, Business Training Media offers thousands of training products for corporations. Based in Encino, Calif., it provides business training solutions for companies worldwide. It has had over 26,000 customers, including many Fortune 500 companies. Its training tools are available in multiple delivery options, including online, video streaming, DVD, USB, webinars, books, games, and more. To learn more, visit the site: https://www.businesstrainingmedia.com
# # #
Source:
US Equal Employment Opportunity Commission. EEOC Releases Fiscal Year 2019 Enforcement and Litigation Data. https://www.eeoc.gov/newsroom/eeoc-releases-fiscal-year-2019-enforcement-and-litigation-data