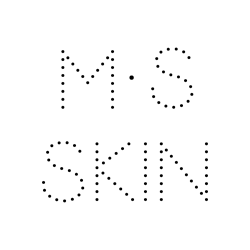 NEW YORK (PRWEB) November 27, 2018
Mullein and Sparrow, a pioneer in luxury beauty and wellness offerings, has re-launched with an entirely new collection under the name M.S Skincare, just in time for the holidays!
The new Ayurveda based collection of skincare is already a hit with both the company's loyal following and industry insiders. The new formulations combine potent actives with traditional ingredients used in the science of Ayurveda.
The highly-anticipated relaunch happened just in time for Black Friday causing many of the items to immediately sell out. The collection boasts a theme of understated luxury with product names that evoke a strong sense of heritage and elegance. Stand-outs include an enzyme mask named after the regal city of Jaipur, and Doha, a skin-firming sandalwood rose body oil named after the luxury city in Dubai. Formulated to mirror the global perspective of the modern American woman, the collection aims to expand its reach by offering simple rituals that feel majestic.
The inspiration for the evolving brand came to founder, Anit Hora, in 2012. After leaving a career in fashion to backpack through South America, Hora launched M.S Skincare drawing on influence from her Indian heritage and expertise as a top esthetician in New York City. M.S Skincare has since continued to establish itself as a premiere luxury skincare and lifestyle brand. Anit was selected as a 2017 Tory Burch Foundation Fellow as well as a Goldman Sachs 10,000 Small Businesses Scholar.
M.S Skincare's commitment to ethically sourced, top-quality ingredients and effective formulations continues to be the cornerstone of the brand. The brand is recognized within the New York and Los Angeles wellness community having garnered a cult-like following. Reflecting a distinctive American perspective, M.S Skincare continues to be an innovator in aspirational lifestyle products.