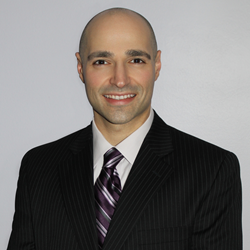 "We look forward to bringing our unique blend of sophisticated investment banking services and proprietary capital solutions to the Florida market at a time when outside-the-box thinking is needed most."
MIAMI (PRWEB) March 23, 2020
New York City-headquartered commercial real estate investment bank Eyzenberg & Company is expanding into the southern U.S. with a new office in Florida. It is the third location for Eyzenberg & Company as it continues to grow its capital solutions platform.
"Florida is already a prominent market for us, with many existing clients operating in the state. Formalizing our presence here allows us to deepen our commitment to delivering our full platform of capital solutions to our current clients and to grow new relationships from our on-the-ground operation," said David Eyzenberg, president of Eyzenberg & Company.
"I have been doing business in Florida for 20 years, commuting back and forth for the past seven," added Eyzenberg, an Adjunct Professor of commercial real estate finance at NYU Schack Institute of Real Estate, who has also been hired by the University of Miami to teach commercial real estate finance in its business program.
"The Southeast is a hotbed of development and investment activity and the new office will help us be more efficient as we continue to develop our presence here, while leveraging our established capital relationships in New York and Washington."
Joining Eyzenberg as a director is Ronald Granite, who will be originating structuring and placing debt, equity and ground lease capital for commercial real estate transactions across the U.S. as well as supervising transaction execution.
In a relocation from Chicago, Granite brings 14+ years of experience in the commercial real estate industry, working in capital markets, portfolio management, asset management, leasing and finance.
"We look forward to bringing our unique blend of sophisticated investment banking services and proprietary capital solutions to the Florida market at a time when outside-the-box thinking is needed most."
Since its founding in 2016, Eyzenberg & Company has become one of the fastest-growing real estate capital advisory firms in the U.S. Affiliated entities include Eyzenberg Ground Lease Capital, an institutionally backed private equity vehicle specializing in the creation and acquisition of leased fee positions, and Eyzenberg Green Capital, a joint venture with leading C-PACE firm, Greenworks Lending, providing proprietary capital solutions for commercial real estate transactions.